Welcome to The Crazy Programmer. It is a programming, design and development blog. This blog is mainly related to programming technologies like C, C++, Java, PHP, .Net, SQL, Android, JavaScript, etc.
You can promote your products, websites or services here.
Blog Statistics
Google Page Rank: 3
Alexa Rank: 58,223
Domain Authority: 26
Page Authority: 32
Facebook Likes: 86,000+
Twitter Followers: 7000+
Google+ Followers: 800+
Instagram Followers: 23000+
Email Subscribers: 10000+
Traffic Statistics
Daily Unique Visits: 5500+
Daily Pageviews: 8000+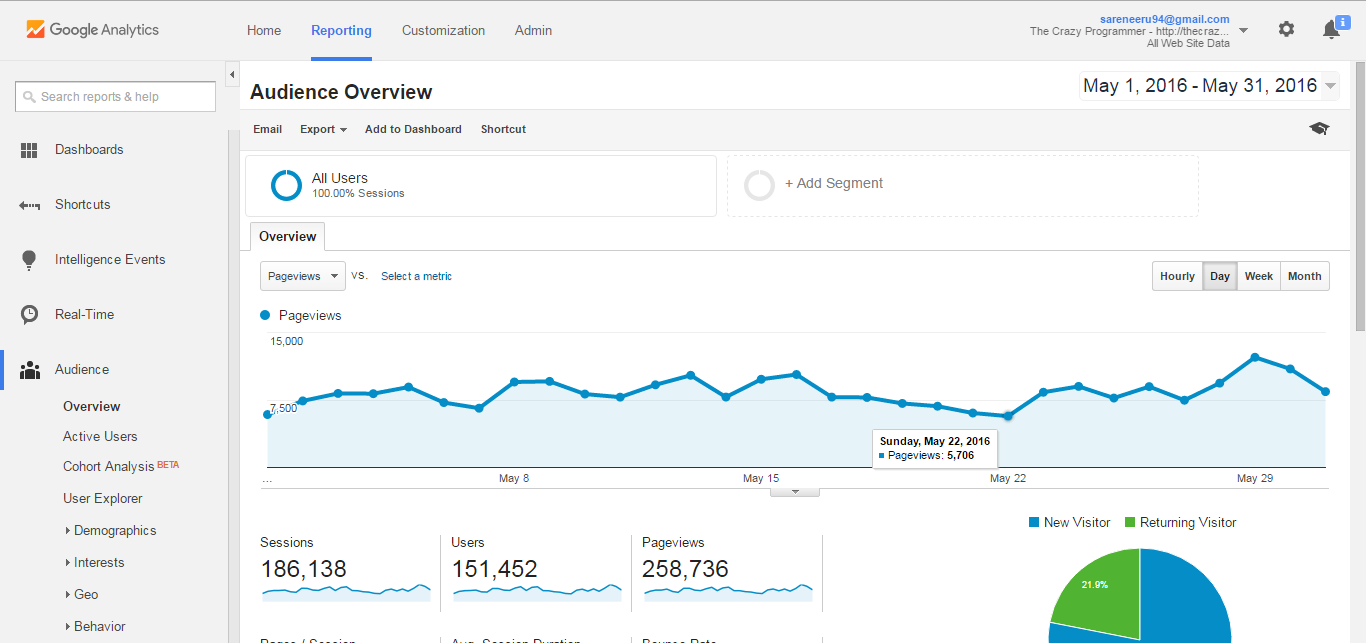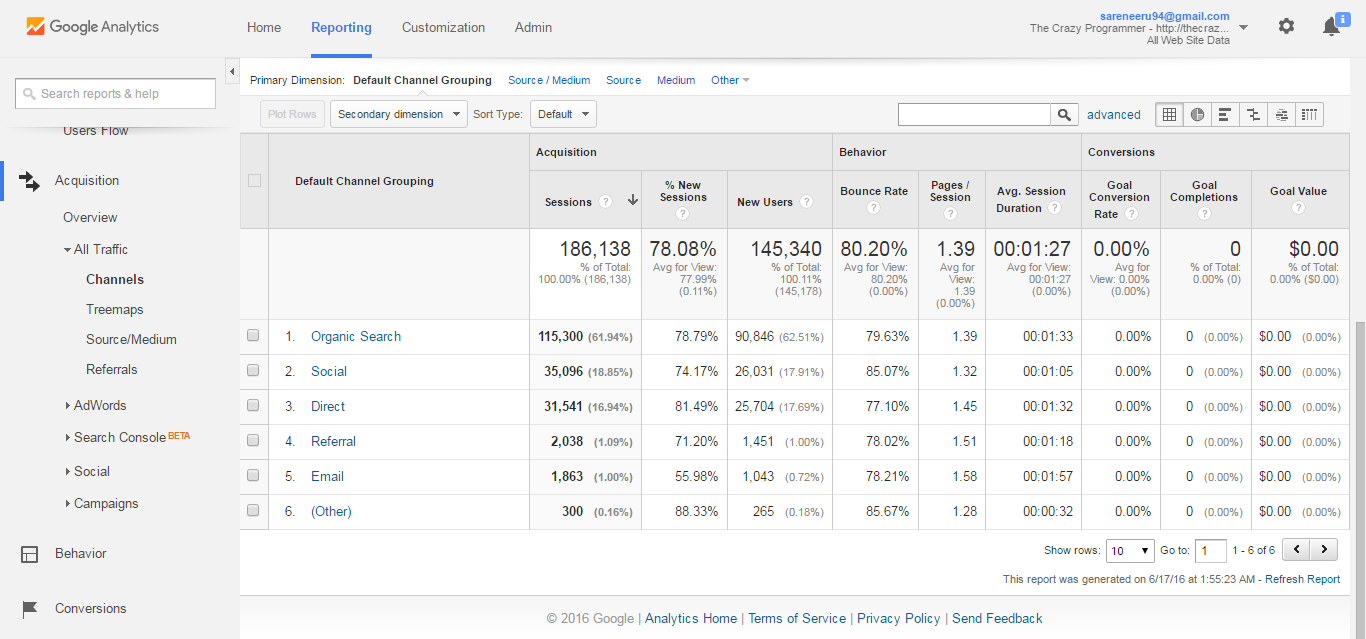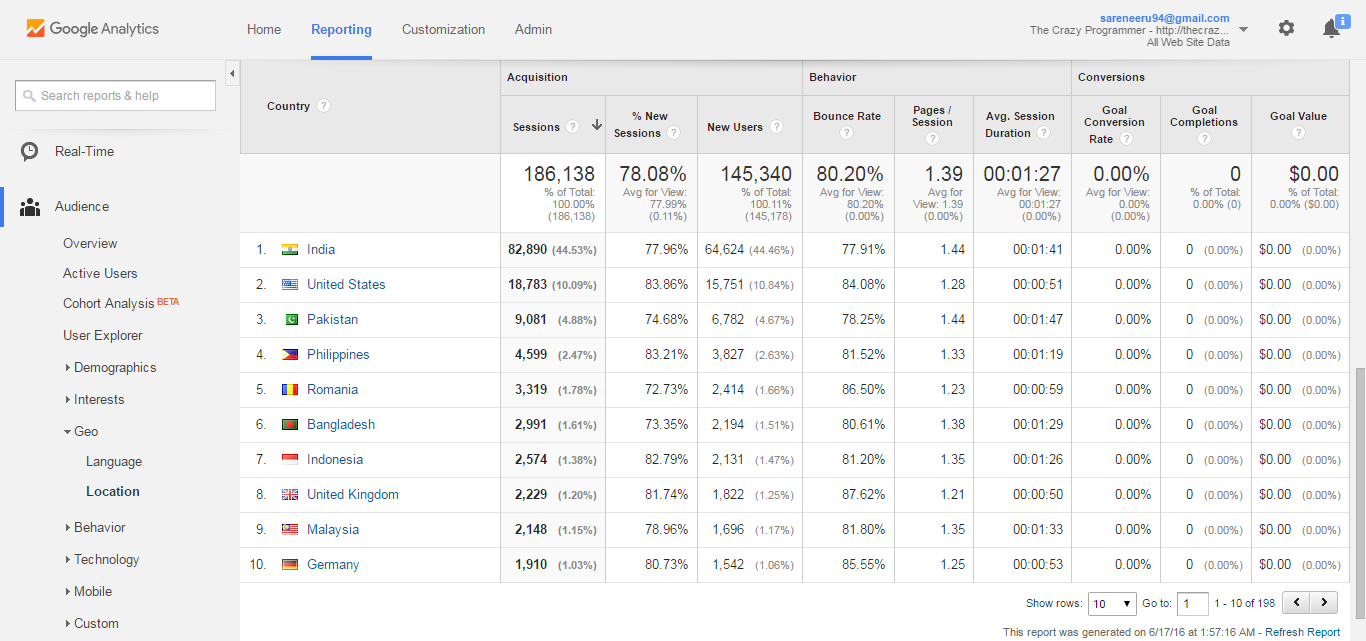 Available Ad Slots (for 1 month)
300×250 (sidebar top): $50
125×125 (sidebar top): $25
Review Writing/Sponsored Post
$100 for each post (will be published within 3 days, 2 dofollow links allowed).
Guidelines and Rules
1. The ads must not be of adult content.
2. Only ads related to programming, design, development or technology are allowed.
3. All the payments will be made through PayPal or Bank Transfer.
4. The ads link will be no-follow.
If you are interested and for further details contact us @ sareneeru94@gmail.com