Are you planning to start a career in the field of cyber security? If so, this article is what you need to read! An expert in cyber security serves the same purpose that a guard dog does in the physical world. Experts in cybersecurity are often employed by private companies and public institutions to safeguard the integrity of the latter's computer networks and the confidentiality of sensitive data.
The primary responsibility of a cybersecurity specialist is to keep an eye on the organization's computer networks and to report any security flaws or other problems that they find to higher management. In addition to this, they are obligated to anticipate possible risks and provide direction for how to deal with them.
What May Encompass the Field of Cyber Security?
It's possible for a cybersecurity specialist to be required to fill a variety of responsibilities, depending on the nature of the company or organization they work for. Experts in cybersecurity, as their name indicates, are the individuals to turn to for assistance and education on the most up-to-date digital best practices. They are the people to go to.
The expertise that a cybersecurity professional has in a particular vendor's product could be complemented by other skills in areas such as the creation of mobile applications or computer operating systems such as CISCO Systems, which develops networking and IT solutions. A person who maintains the security of an organization and teaches coworkers the most up-to-date best practices is one definition of a cybersecurity expert. In its most basic form, the role of a cybersecurity expert may be summed up as follows:
It is common for data breaches to originate from inside an organization, either intentionally or accidentally; hence, this job is essential.
How to Become a Cyber Security Specialist?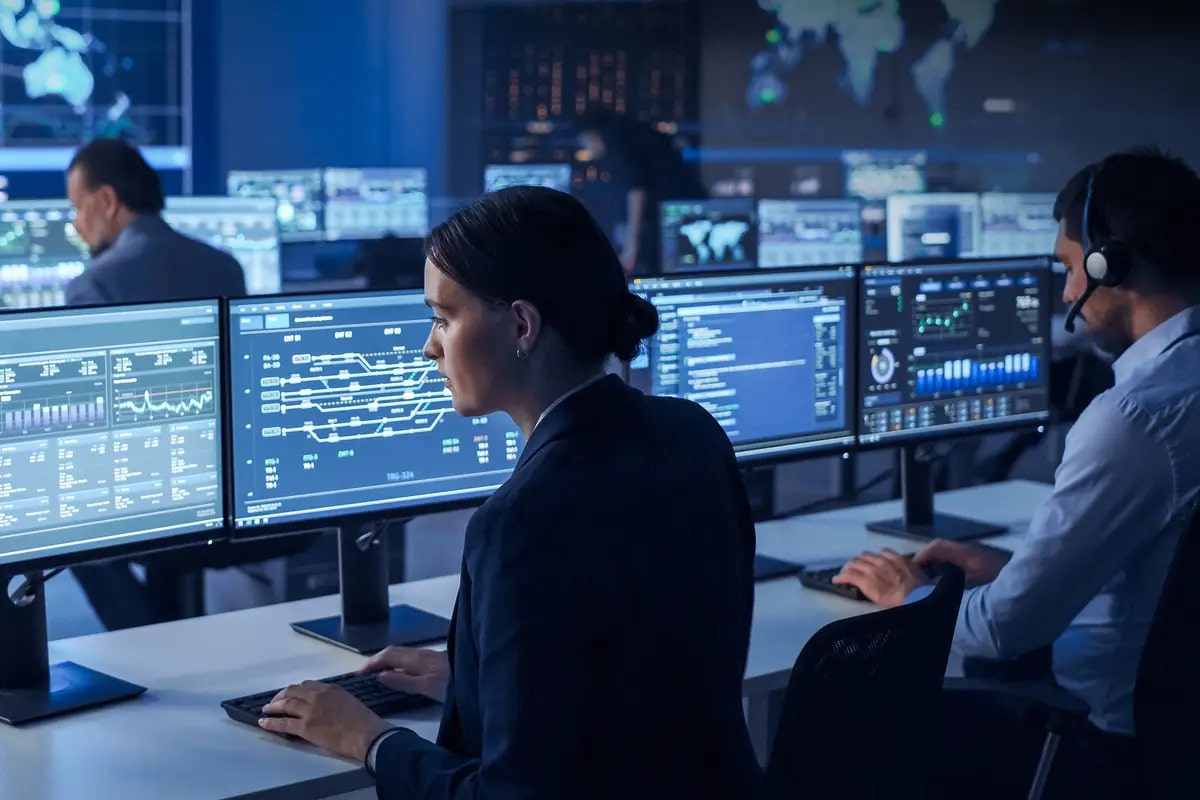 Following are 3 mandatory steps you need to follow in order to be a cyber-security specialist: 
1. Formal Education 
It is common practice in the cybersecurity industry, as well as in many other cyber-related fields, to require candidates to have a college degree. However, since cybersecurity expert jobs include a wide array of tasks and responsibilities, it is possible to get one of these roles after completing a number of other courses related to the sector.
If you want to put this another way, if you complete a cyber security course or bootcamp, you will be qualified to work as a professional in the field of cybersecurity. Many of the cybersecurity experts working in the world today got their start in the industry after receiving a degree in a subject that is closely linked to it, such as computer science, engineering, or mathematics, and/or by exhibiting relevant professional experience.
2. Necessary Industry Credentials
The second step is to get the necessary industry credentials and/or clearances; this is a common practice across a wide variety of various sorts of employment in the field of cybersecurity. When looking for work, it is wise to give some consideration to the qualifications that are desired by employers and those that will help you stand out from the crowd in order to maximize your chances of being hired.
A few examples of the many various kinds of certifications available in the field of cybersecurity include the following:
Anyone who works in the area of information security should, at a minimum, get the CompTIA Security+ certification since it is universally acknowledged as an essential credential. One of the topics that will be discussed is the management of risks as well as the identification of possible hazards.
CompTIA further provides training for Network +. This certification is concerned with the foundation of a network as well as the procedures that are used to maintain it, as the name indicates. This qualification is often considered to be necessary.
It is strongly recommended that cybersecurity professionals with at least five years of experience in the industry take the Certified Information Systems Security Professional (CISSP) test. The certification covers a wide range of professions, including architecture, engineering, and management, to name just a few of them.
Because applicants for the Certified Ethical Hacker (CEH) certification often need to have a significant amount of professional experience under their belts, this credential is also considered to be of a higher level. Learning to spot and prevent possible threats before they materialize is a fundamental component of getting training to become an ethical hacker.
As you can see, there are practically hundreds of different kinds of certifications that may be obtained in the field of cybersecurity. If you are looking for a job in the area of cybersecurity, it is a good idea to keep an eye on the kind of certifications that are most valued by possible employers in the industry of cybersecurity.
If you are interested in working as a cybersecurity specialist, one of the questions you should ask the potential employer is whether or not they would pay for your professional certifications and other types of ongoing education.
3. Job Experience Is Required
Thirdly, having the right kind of job experience is very necessary in order to acquire a career as a cybersecurity specialist. This might take the shape of an internship or some other kind of formal hands-on learning experience; alternatively, it could be in a separate line of work connected to the primary field. 
It is important to remember that it is always a good idea to be on the lookout for new ways to broaden one's professional Network. Numerous cybersecurity professionals have joined together to create clubs and networks with the express intention of educating their members about employment openings and training opportunities. This information-sharing mission is the driving force behind the formation of these clubs and networks. 
What Precisely Do Professionals in The Field of Cyber Security Do?
Those who work in the field of cyber security are responsible for designing and carrying out exhaustive security tests that cover all elements of a system's hardware and software. They ensure that the systems function as designed and are protected from disturbance from the outside world.
There are times when the job of a cybersecurity specialist seems like nothing more than a routine. To put it another way, it is their responsibility to ensure that all of the software and hardware running on networks and computers is up to date and protected against any security flaws.
In addition, security professionals are liable for ensuring that other workers are kept up to date on the latest security best practices. This responsibility may require them to take on the role of a trainer or an advisor. In addition to this, one of the responsibilities of a cybersecurity specialist is to design and implement firewalls and other security measures to ensure that data and proprietary networks are protected as required by contemporary standards.
In addition to this, professionals in the field of cybersecurity are tasked with monitoring all systems and networks very closely for any strange behavior and documenting any findings they come across.
The Necessary Skills Possessed by These Professionals
A company that is protected by a cybersecurity professional has a special place in that company. When hiring for this position, candidates are typically evaluated based on their technical proficiency as well as their soft qualities. Technicians working in the field of cybersecurity need to have strong interpersonal and communication skills, as well as the ability to work effectively in groups. Additionally, they need to be able to work independently.
Teaching and mentoring other employees on safe practices to implement in the workplace is a significant part of this role. When a crisis or tragedy strikes, anytime there are issues with networks or data systems, or any time there is a need for cybersecurity specialists; they are often sought out. Therefore, it is indispensable to have the ability to thrive in situations that are classified as "emergencies."
Finally, as a professional in the security industry, you may be required to push the members of your team to make use of the most recent and cutting-edge security software. The vast majority of people, on the other hand, are reluctant to change their behavior, especially when doing so requires learning a new procedure or workflow. It is essential to not just understand how to communicate the change to others but also to have empathy for their fears.
Final Words
To be successful in the field of cybersecurity, professionals need to be versatile and adaptive. The duty of a cybersecurity specialist is to determine what kinds of information and skills will be required to protect against the ever-changing digital attack vectors and strategies that are now in use.
This often requires a dedication to continuous education throughout one's working life, you can find resources to learn cybersecurity at Know it Get It.whether it is in the form of formally earned certifications recognized by the relevant industry or by less formal means, such as keeping up with current trends and discussing them with coworkers. Someone who wants to be successful in this role will need to have a diverse skill set and be able to overcome a variety of obstacles.