Designers and developers rely heavily on the computer for their work. However, the work at times become burdensome and slight recreation is what they crave for. Wouldn't it be great if the mobile apps not only offer them a respite, but also in the mean time help them make their work easy. iOS is very advanced in terms of features and so are the Apple devices like iPhone and iPads. The exceptional hardware features of these mobile handsets and tablets are best leveraged by some apps that can help the designers and developers in their respective works in many ways. Doing some interesting stuff on the mobile devices which are related to
development
and designing, kills the boredom which creeps in at times.
Also Read: 10 Best Code Editors for Designers and Developers
The popularity of iOS apps needs no mention. The users are crazy about them and so are the developers. Most of the time, the developers are busy coding and brainstorming the logic that they implement in their software. It would be great if there are iOS apps which are dedicated to the developers as well as the designers and let them use these apps to perform certain tasks without turning towards the desktop. There are many such apps on the iOS platform which can be downloaded from the AppStore and used to perform some serious and useful tasks. Some of these utility apps can sync with the PC, access the work you have been doing on it, and also allow you to do them on the app instead and update it later. The advancement in the technology has made these miracles possible which were once considered impossible. 
Apart from helping out the developers and designers in their work, many of these apps can also offer entertainment, knowledge tips and information on the latest developments. Hence, they can be immensely useful in breaking the monotony and bring in some respite and freshness. 
Here is a list of 10 iOS apps that every developer and designer will find useful in several ways. Have a glimpse of them and choose the one you find interesting and useful.d
10 Awesome iOS Apps For Designers & Developers
1. ArtStudio
ArtStudio is an app designed especially for the designers. It is available free of cost and can be downloaded from the Apple's App store. This is the best app for the designers who long for an on-the-go editor without spending a penny on it. The app is not just for doodling but some serious stuff like sketching, editing and painting can be done using the app. Some brushes are familiar to PhotoShop, Gimp and CorelDraw and those who are accustomed to using these desktop applications will have no problem with ArtStudio. 
2. Fuzel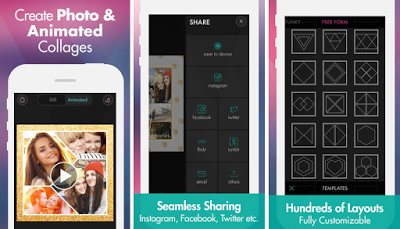 Fuzel is not necessarily an app which will make the work of the designer easy but most likely act as a platform where they can show their creativity and transform normal pictures into refreshing, interesting and worthy of sharing. Although simple, there is a whole host of features that can help you make collages and also set them to the music. Hundreds of layouts are available to be used as it is or after their customization. Stickers, patterns are some assets that can be embedded to the photos. 
  
3. PicLab
The most striking part of this photo editing app is its simple UI that lets the users edit the pictures easily. Stunning overlays and FX effects can be added to the pictures, thus making them more attractive and expressive. The typography feature of the app is quite good as numerous fonts are available to help you add beautiful text to the photos. With more than hundred overlays and 20 filters to apply, PicLab is certainly an app which every designer must have.
Also Read: 5 Best Mobile App Development Tools You Need To Know About
4. FontBook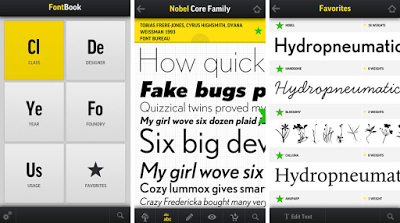 As the name suggests, FontBook lets you fiddle around with a plethora of fonts options. It is basically a typography app with more than 36000 typefaces and 8000 font families to choose from. It costs $4.99 on Apple's App Store. The iOS app also comes with many searches and filters which further simplifies the app's usage.
5. Database Viewer Plus
Database View Plus app lets you access and work on the database right on your mobile phone. You are required to install a desktop application too, that would sync the database with the app. The best part of the app is its capability to sync with the advanced databases like Oracle and MySQL, etc. An internet connection is required for the sync to establish and edit the database through the app.  
6. Network Utility
It is a great app for network engineers and even for the common users. Network Utility allows the users to check the server status of their website domain and know whether they are up and running. The advantage of the app is that you can ping your website domain from any location and know its status. IP address information can also be accessed using the app, however, confidential and private data cannot be retrieved. 
7. Analytics App
This app, as the name suggests is about the analytics related to the websites. Using your iOS devices, you can connect to the Google Analytics and access the information with a few taps. The users can also view the analytics for their own website. This would help them know where their website is lagging and thus make it more productive and efficient. This is especially very useful for e-commerce websites. 
8. Developers ToolKit
This simple and easy to use toolkit can be quite beneficial for the developers who are coding a website or any software. This kit comprises Unicode or UTF-8 character code for the symbols that are often required by the developers and a built-in calculator that can be used for common calculations in programming. The calculator is simple and helps you perform faster calculations than any other calculator.
9. StoreIT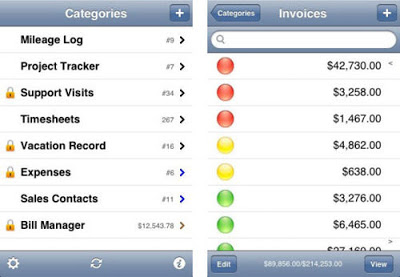 StoreIT is an iOS application built for developers to simplify their database operations and enable them to perform all such operations using their iOS devices like iPhone and iPad. You can create, store and edit a database using the application without worrying about the security aspect as there is a feature that helps protect the confidential data with a password. The app has a few themes and templates that enable you to start right away, however, you can also create new themes and templates if you wish.
10. Full Browser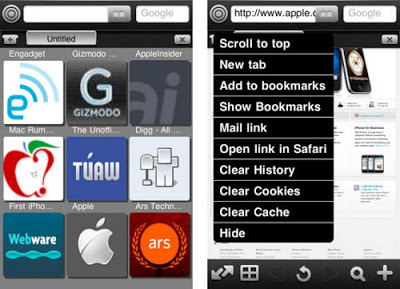 Offering the full view of the website, Full Browser is more beneficial than Safari browser from the perspective of designers and developers. There are no address bar or tabs blocking the view, as is the case with most of the browsers that are available for iOS. The designers can view their websites in full view and know how the entire design looks like and make suitable changes. For developers, it becomes easy to understand the design and then code the website accordingly. This app is one of the few apps that offers support to both designers and developers.   
Conclusion
iOS apps are no longer confined to entertainment and can accomplish many utility tasks easily. The hardware and software capabilities of the phones have enhanced and the apps discussed above aptly support this fact. These specially crafted iOS applications for the developers and designers not only empower them to work on the go but also act as a reference when they are stuck in their code or design elements. Most of these apps are free while a few are paid. You can pick your favorite and have fun with them. 
Author's Bio
The writer of this informative blog Ashni Sharma who also happens to be a prolific application developer, working with AppsChopper, a reputed apps and games development company. She often takes to creating write-ups which go on to become viral and a source of inspiration to the budding application developers. You can follow: LinkedIn, Twitter.