In this tutorial I will teach you how to download website for offline access.
There are various reasons for which you want to access a website in offline mode. Like if you are a web designer then you may need to download any website's template and use it in some of your projects. Or if you are learning something from tutorials on a website and you want to save it locally on your system to read them anytime without internet access.
There is an awesome tool named as HTTrack which is used to download any website. There are some other softwares in the market but HTTrack is most popular and best among them.
How to Download Website for Offline Access
1. First of all go to HTTrack official website to download it. It is available for windows, linux and mac.
2. Now install and open it. After that click on Next button.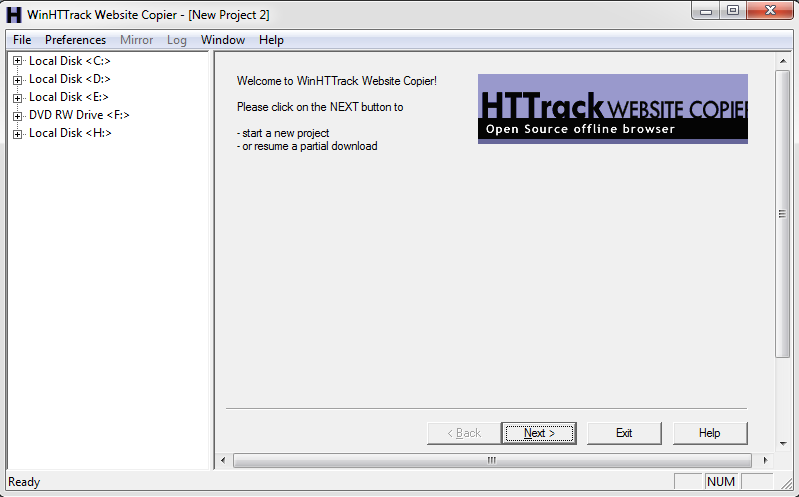 3. Give a name to the project and choose the location where you want to save the website in your system. Then click Next button.
4. Enter the URL of the website that you want to download. After that click Next and then click Finish button.
5. Now the downloading of the files will start. The time required to download will depend upon the size of the website.
This was the simple guide on how to download website for offline access. If you are getting any difficulty then comment below, I will try to help you.