Cisco Certified Network Associate (CCNA) 200-125 exam is designed to test candidate's understanding and skills in networking basics, LAN and WAN technologies, IPv4 and IPv6 technologies, services, security and management of infrastructure. This exam is taken by those who wish to be certified in CCNA routing and switching. Cisco certifications include entry, associate, professional and expert levels. CCNA routing and switching is an associate level exam that is preceded by CCENT, an entry level certification.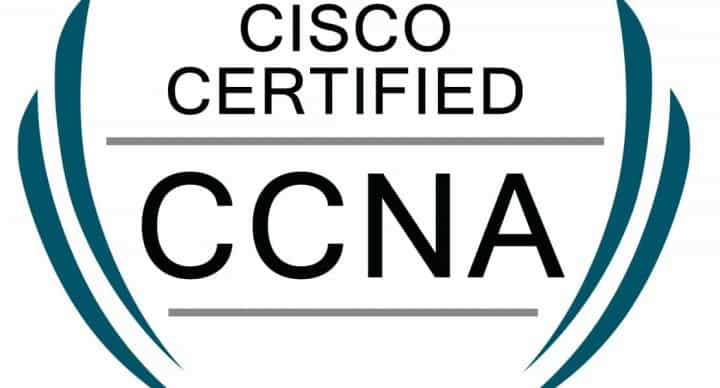 What are the objectives of the CCNA 200-125 exam?
The exam is meant to test a candidate's skills in the following areas:
Network Fundamentals 15%
Routing Technologies 21%
WAN Technologies 10%
Infrastructure Services 10%
Infrastructure Security 11%
Infrastructure Management 10%
Before registering for this exam, you are required to have some basic knowledge in networking mainly received from the CCENT level certification. CCNA 200-125 exam certification is a requirement for the CCNP Routing and Switching certification.
What are the reasons to become Cisco certified?
Attaining a Cisco certification is a gateway to a great career in networking. There are other reasons why you should pursue a Cisco certification. Continue reading so that you can find out more.
Certification by an industry leader: Cisco is known to be the first one to introduce careers in routing and switching. Pursuing a certification from Cisco would give you an edge above other professionals certified by other professional bodies. Cisco has experience in providing certifications that stand out. There is some kind of prestige associated with having been certified by an industry leader and pioneer.
A gateway to career advancement: Cisco offers certifications starting from an entry level all the way to the expert level. One level of certification is a stepping stone to the advanced certifications. You get a chance to advance through the ranks up to the expert level. The more you advance in your certifications, the more you find more chances to advance in your career.
Attractive salaries: Cisco certified professionals are paid more salaries compared to their counterparts. There is a shortage of qualified networking professionals worldwide and this increases the earning potential for Cisco certified individuals because they are the most sought after for their unique qualifications. Obtaining a Cisco certification would definitely give you that advantage.
Cisco 200-125 certification is so popular because of the unique approach that Cisco uses in testing their professionals. The exams are detailed and cover all areas pertaining to routing and switching. Cisco 200-125 exam include hands-on practical lab exams that prepare an individual to work in a real world environment. Employers and professionals alike prefer this qualification because they understand what it means to their enterprises and professions. Thus this certification is so popular today.
Passing Cisco 200-125 exam requires the right input. You have to prepare well by getting study materials and practice exams to help you pass. Understanding of the exam objectives is paramount. You can only prepare if you know the concepts and expected exam topics.
The exam comprises 60-70 questions that you must answer within the allocated 90 minutes. You are required to first register with Pearson VUE so that you can sit for your exam.
How do you pass your Cisco 200-125 exam?
Prepare, prepare and prepare
I cannot over-emphasize on the importance of proper preparation. There are no two ways to passing any exam except through proper preparation. Get the relevant study materials. There are study guides and practice tests that you can use for your revision. Also since this is a practical based certification, it is important that you set up your own lab or find a self study guide to help you with the practical bit. Do not to stick to only one type of study material. Try to get a variety and compare.
Seek for training
Look for a certified trainer who can coach you on what the exam objectives and certification is all about. Go through Cisco website to help you locate a certified trainer near you. You can also use online based training. All this will help you understand the course and the exam objectives better.
Scheduled study
Plan your time well so that you will find time for study. Allocate enough time for study. Once you plan, make sure you follow the plan all through. Sticking to your plan is what will make the difference. Know what works for you.
 Use practice tests
Test your readiness for the exam using resources that are available online. There are various practice tests that you can use to help you know the areas that you still need to improve. Look for a variety of them and compare. Make sure that they are of quality and are from trusted providers.
I sat for my Cisco 200-125 exam two years ago and passed it at my first attempt. It was such an exciting thing for me. But of course getting there was not a walk in the park. It took a lot of sacrificing from my part. I decided from the beginning of my study that exactly I wanted. With the guidance of my trainer, I studied using guide books and did a lot of practice using practice tests such as those found on ExamCollection.
Download: https://www.examcollection.com/200-125.html
I also set up a lab, though it wasn't easy, for my practicals. I eventually sat for my exam and passed it. I'm now a CCNA routing and switching certified professional and I have seen how much this certification can do. It was the best decision that I ever made. I'm now looking forward to moving to the next professional level.
Are Cisco 200-125 exam dumps useful?
Yes, they are. The exam dumps or practice tests are based on the actual exams. They are almost the same you'll face with at the exam or similar to them. Anyway, they enhance your chances to pass the exam and to be confident at it. The one point you should be careful about is to find the updated material so that it remains current to the requirements of the actual exam. They are available online for download. Use the exam dumps together with your other study materials making your knowledge more fundamental.
What are some of the top web resources that can help you prepare for your Cisco 200-125 exam?
Of course, the main resource for getting material for exam preparation is the official Cisco website. Find the section Learning resources or visit The Cisco Learning Network Store choose the required course and start preparing. You also can visit Ciscopress website to find 200-125 Official Cert Guide Library by Wendell Odom or use CCNA Routing and Switching Step by Step Lab Exercises.
CCNA 200-125 exam is a route to earning one of the most popular exam certification. Passing this exam opens the doors of opportunities and career growth, thanks to Cisco. Networking is undoubtedly one of the most crucial aspects of a computer system infrastructure of any enterprise or institution. It can be definitely said, that Cisco certification work and its exams are worth taking.