Ever since we got introduced to the era of DVDs, creating, burning and working on them on a platform basis has been a professional's task. If we need to perform any operations concerning DVDs, we need to contact a person who is an ace in this field and has practiced this on many DVDs before. And this is certainly because of the complications our DVDs can lead us to. The wondershare DVD creator is definitely a revolutionary product in this respect as it easily lets you create and burn DVDs in the easiest possible ways. The menu driven features, this application provides you with are simply awe-inspiring. Not only the ease but the features and support it provides us with, are striking.
The application can be downloaded for Mac OS X 10.7 or later. As far as windows Operating System is concerned, it extends its support to Windows 7/8/10 and also for Windows Vista and XP. The product can be easily downloaded from the link https://dvdcreator.wondershare.com/
You may download a free version or buy it from the same site, as per your needs and requirements. The link will also give you the full description of the product along with the task performing guidelines, so before you start working with it, it is recommended to go through the site thoroughly.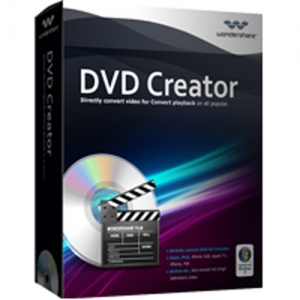 Features:
Menu Driven: The wondershare DVD creator is a menu driven application where you don't need to bother much about the "how–t o" part. Of course, this means that once you are in the application there is absolutely no way you can get stuck working on a particular project. It simply leads you to what you are up to.
User Friendly: It offers a user friendly environment and it is real fun working with this product. You can just plug-in your earphones and work without worrying about any loss.
Can perform several tasks concerning to DVDs: It is an all-rounder when it comes to DVDs. It can create DVDs, a blu-ray( BDMV) disc and can also burn DVDs just on a click.
Stylish templates and other features: This DVD creator offers you ample of stylish templates and graphic features for the cover of your DVD and you can use them in accordance to your project, simply. So, there is absolutely no need to worry about the designs also.
The wondershare DVD creator is certainly a 10/10 choice if you are looking forward to experiment with your DVDs, either for personal or for professional reasons. Not just this, who knows it might uncover the hidden DVD creator inside you, too. So, go ahead and embark you video journey with the DVD creator.