In this tutorial I have explained the step by step procedure to import existing project in Eclispe or MyEclipse. I have shown an example of importing web project in MyEclipse, the same will work for Eclipse also.
Also Read: Configure Notepad++ to Run C, C++ and Java Programs
How to Import Existing Project in Eclipse or MyEclipse
1. First of all open Eclipse or MyEclipse. Now go to File > Import…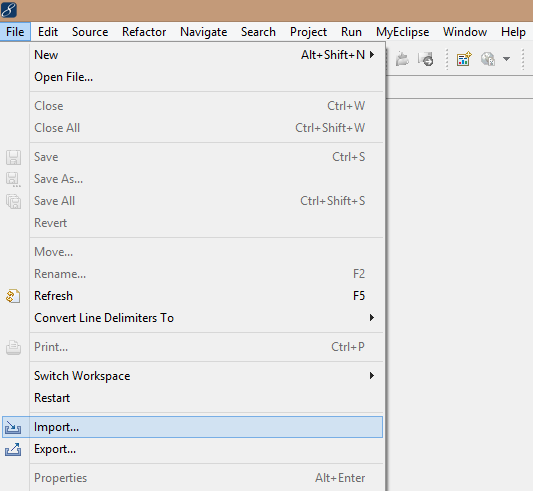 2. Select General > Existing Projects into Workspace. Then click Next button.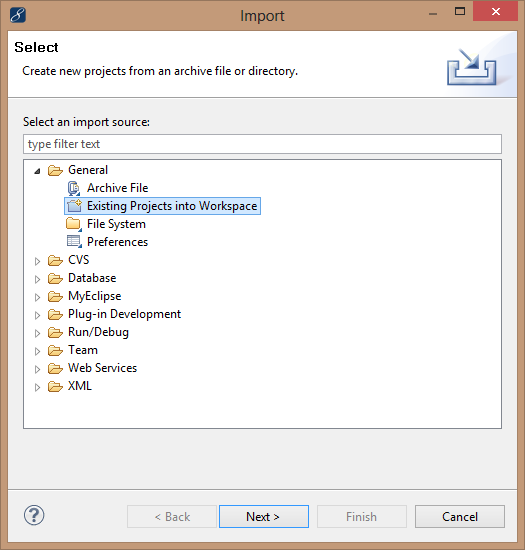 3. Now choose Select root directory: option and then Browse to the location where the project is present. After that click on OK and then Finish button.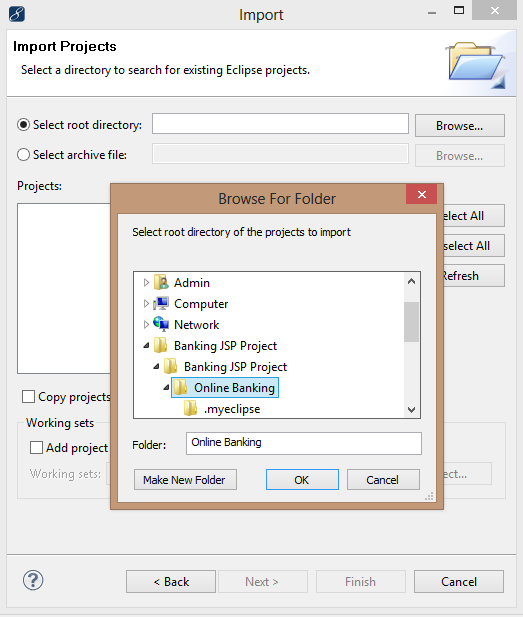 4. Now you successful imported the project. To run the project just right click on project folder and then goto Run As option to run.
If you are getting any problem then comment below. I will try to help you.