Trying to recover deleted data from your PC? Have you ever deleted your files, music, videos, documents and other important files by mistake?
Worry Not! We have something here for you to recover these deleted files.
EaseUS data recovery wizard is a free software to recover your data, documents, files and other things from your PC.
This recovery software is the best one currently available. It helps to recover formatted, deleted and lost data Files from Laptops and Personal Computers.
With EaseUS patition manager tool, you can even convert raw to ntfs file system which is another product from the same company.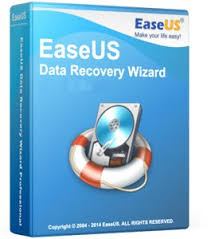 You can even recover lost data files from removable drives such as pendrives, memory cards and other such flash drives using EaseUs data recovery wizard.
Data Recovery Wizard is available on Microsoft Windows and Macintosh systems. Also, it is available as a free download for both the platforms.
The Features of EaseUS Data Recovery Wizard are as follows:
1. Best Data Recovery Tool To Recover Pictures, Audio, Documents, Videos and other Files.
2. Recover Lost Partition on Hard Drives.
3. Recover Data from Formatted Hard Drives
4. Recover Files affected with Virus, Malwares, Spywares.
5. Recover your Files from Operating System Crashes and Failures.
6. Recover Files after you Perform Empty Recycle Bin Operation.
EaseUS Data Recovery Software comes in various Editions which are listed as follows:
1. Data Recovery Wizard Free:
This Version is available as a Free Download. However, it has some limitations which you can check from the Download Link.
2. Data Recovery Wizard Pro
This Version is a Paid Version but it comes with a Free Trial Package where you can assess the features and then buy the software. It comes for $69.95 only. You can Recover Unlimited Data with this version.
3. Data Recovery Wizard Technician
This is the Best and Most Advanced Version of EaseUS Data Recovery Software. It is also a Paid Version and you can buy it for $499. However, they provide you with the Trial Pack of the same Version.
Download Link: http://www.easeus.com/datarecoverywizard/free-data-recovery-software.htm
When you have a raw file system where you do not have any Operating System installed on your machine or if the machine has crashed down, you can use EaseUS Data Recovery Software to Recover your Important Files.
With EaseUS Data Recovery Software, you can recover lost files from numerous devices such as:
1. Music Players such as iPods
2. Memory Cards
3. Cameras (including DSLRs)
4. USB Drives
5. Internal Hard Disks
6. External Hard Disks
7. Mobile Phones