Creating a Logo can be a hectic task, mostly people prefer professional help to create a brand logo, but what if there is an application available that easies the process of logo-making?
There are several Logo Designing Softwares available online, and today we'll be reviewing AAA LOGO.
AAA LOGO is a Logo Design Software that has been in the logo designing market since 2004 and has established more than thousands of customers in this decade. This software claims that you won't require reading a lengthy user-manual before creating a logo via this software.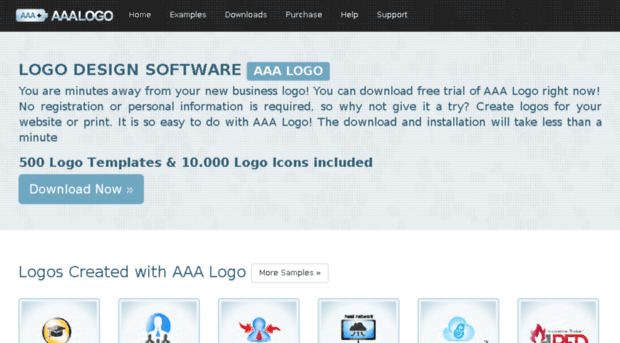 Product Output can be created for any industry
This software claims that one can create logos for several industries including Technology, Healthcare, Finances, General Business and Retail, Travel and Tourism, Education and Training, Organizations, Food and Beverage, Sports and Fitness.
Easy to Create Logos in Few Clicks
On the website it is also stated that you can choose from various pre-available layouts and templates to style the logo designs and conceive an attractive logo.
Also you need not to spend too much time learning how to create a logo; within half an hour you'll be skilled enough to design your own logo.
An all-rounder Graphic Creator
You can not only create unique logo designs but also other HD Graphics for Printing, Buttons, Logos, Banners, Headers and Icons.
Export option
It also states that the images created through this software can be exported in other applications without any worries.
We downloaded the free-trial of Logo Design Software – AAA LOGO from its website: http://www.aaa-logo.com/
and have listed its features below:
Features of AAA LOGO
The AAA LOGO was easy to download and install, you just have to download the setup from the software's website and open it to install.
As you open the software, you'll come across a window that provides you several pre-made templates/layouts from which you can choose from including Business (themed), Business (abstract), Entertainment (themed), Entertainment (abstract), Colorful (glossy), Mono (single color), Minimalist style, Cartoon style, Letter based, Emblem style and Illustrative. You can either choose from the available templates or create a blank project by choosing 'New Blank Project' available on the same template window.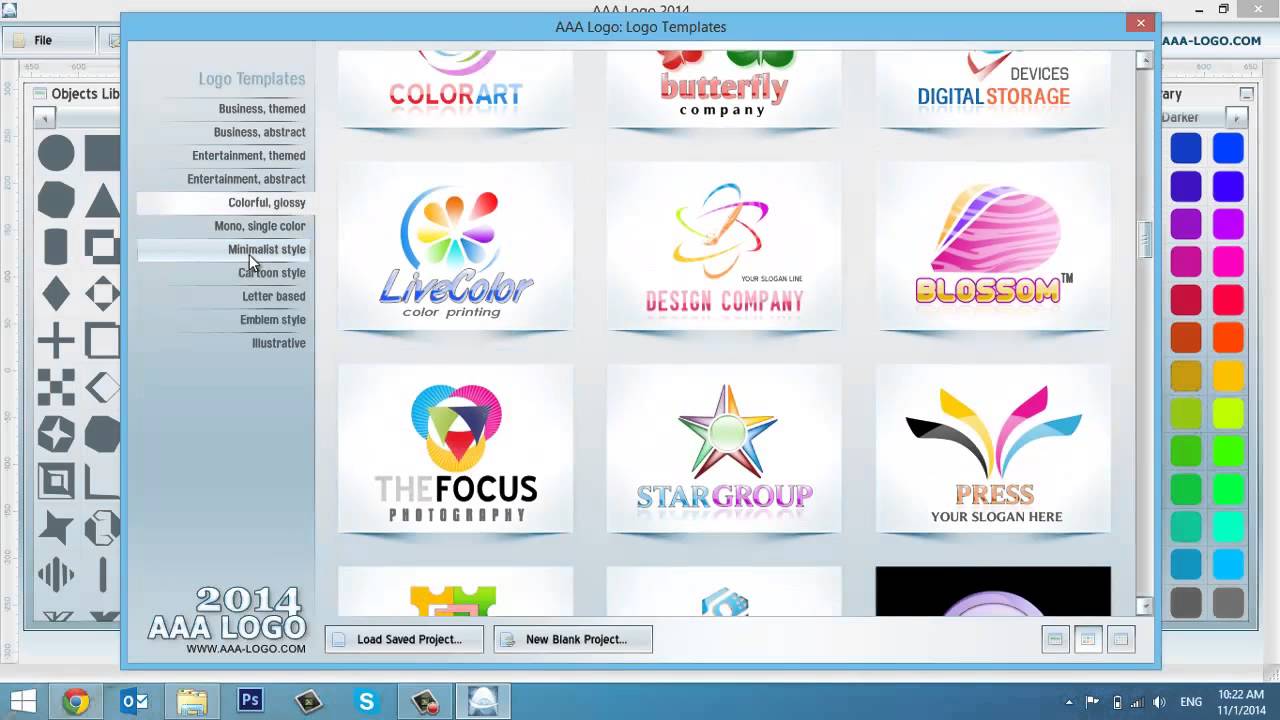 After choosing the desired template, there are two windows available:

On the right: Style Library, here you can choose from several style options like Last Styles & Solid, Glow & Stroke Text, Gloss & Stroke, White to Color, Gradient & Reflection, Simple Gradient, Bright Gradient, Bold Stroke, Glow & Gloss, Gloss Text, Radial Gradient & Stroke, Gradient & Gloss, Radial Gradient.
On the left: Objects Library, here there are numerous shapes available like Basic Shapes, Abstract Shapes, Equipment & Engineering, Law, Accounting, Tools, Repair, Flowers, Plants, Building, House, People, Energy, Power and a lot more.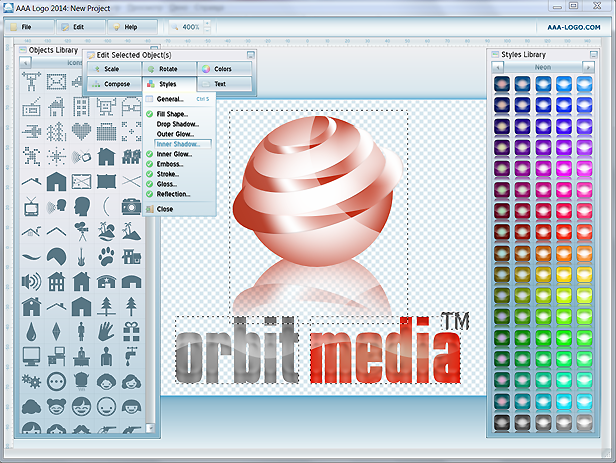 The pre-available templates/layouts can also be customized, that means it ain't necessary to use the full layout version as it is, you can customize the text or image or shape already placed on the logo.
There are several other options included in the software to provide comfort to the new-bees an appropriate environment of creating logos. For instance: Import image, Undo, Export Image, Export Vector and many more.
We found AAA LOGO easy to understand and effective, for a person who has basic computer knowledge this software will provide him/her a feasible environment to design a graphic for his/her use. We'd absolutely recommend this Logo Designing Software as it provides a wide platform and numerous pre-designed options to choose from resulting in less workload and saving a lot of time, moreover it saves the budget of hiring a professional Graphic Designer.
Do share your thoughts about this software in the comment section below.