There is no denying the fact that building your own gaming app creates a lot of potential revenue for the app developers. We have a lot of examples to cite this fact, starting from Angry Birds to Candy Crush and many more.
To get to the top of creating a beneficial game, you would need to develop a blueprint of who your target audience is and what they are seeking in the world of today. You would also need to build gameplay that is interesting and innovative. Finally, do not forget to monetize your gaming app strategically.
But, how to do all this? Look at the list of easy steps below to clear your doubts.
How to Make a Game App?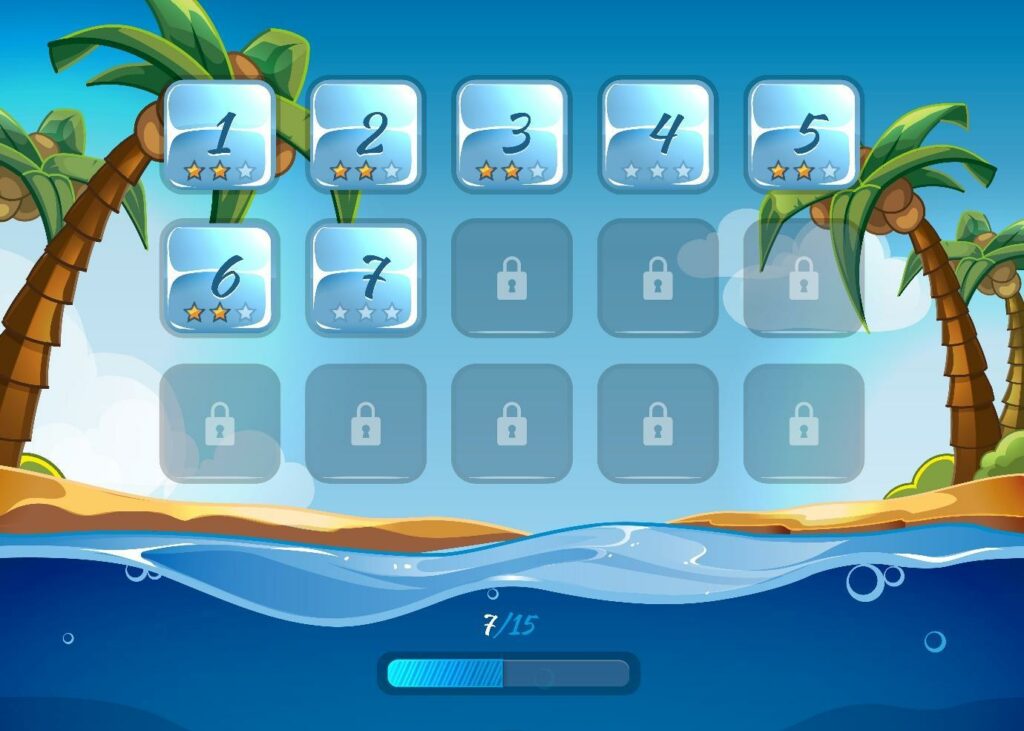 Here are the most influential steps for developing a successful game app design and eventually an app:
1. What is Your Idea?
How will you move forward without developing ideation for your game? It is always suggested to brainstorm a couple of innovative ideas, research the scope in each of those ideas, and come out with something unique.
It is also important to remember that developing new ideas from scratch might not always be profitable. Instead, develop ideas from those which are already existing.
2. Is Your Game Addictive?
We all are aware of the craze that comes with addictive games. They go a long way! However, users tend to drop the game if the difficulty level remains so high that it becomes nearly impossible for them to move forward.
Therefore, make it addictive yet easy. A moderately challenging game with exceptional gameplay and uncluttered graphics often goes a long way in the industry. Besides, if your game is not addictive enough, there's a good chance that your game will get lost in the crowd of millions of boring, unattractive apps.
3. Gaining Knowledge of Key Platforms
Android, iOS, or Windows? Which platform would you choose to launch your game on? If cost is not an issue here, you can go with a hybrid Android and iOS since it incurs high costs.
Otherwise, you would have to choose between Androids and iOS after knowing your target audience, which would be time-consuming.
4. Work on the Game App Design
Create a design that attracts all and convinces them to give the game a try. If your game is addictive enough, then the job is done! You can do so by testing the app at different stages of development. It will also save you the design cost. Besides, a tested app is trusted by the stakeholders and the users.
Another thing to look at while improving the game app design is the detailing. The more detailed your game is, the better its chances of it being addictive and liked by the end-user! A minimalistic design can help you with improving the detailing of the app design.
5. Choose a Technology
Usually, a game app developer finds himself stuck between three development options, namely, Native, HTML 5, and Hybrid.
Nowadays, many people are turning to use mobile game development kits, which are cost-effective, and a great alternative to the development methods mentioned above.
6. Selecting Developers
Transforming your gaming idea to a lucrative business is the job of a skilled developer. Get yourself a developer who is well-versed with your gaming idea and highly skilled.
Conclusion
The immense revenue-generating potential that lies in developing your own gaming app comes with a lot of challenges, most of which are unaccounted for. You would definitely get to the better end if you indulge all your resources productively and move steadily after consulting every factor.
While it is true that making a mark in the gaming industry is no cakewalk, it is also true that those who are hugely passionate about the opportunity will not only cover their expenditures but also earn profits. Therefore, be wise with your resources, closely monitor the competition, and invest in innovation to have a competitive edge.