Amongst the most pressing issues confronting IT departments, today is system connectivity. The situation is escalating. Particularly when the number of applications, data, and devices used by each company grows.
Connecting apps with point-to-point code are unsustainable, time-consuming, and costly. This is how things were done in the old days. Not only can an integration platform as a service (IPaaS) integrate any technology. Do it, however, in a standardized manner. This is when MuleSoft comes in handy. You can have a quick overview of Mulesoft Training in Hyderabad to understand how architects and developers can use the Anypoint platform for constructing and integrating APIs.
Why MuleSoft?
Mulesoft is a platform for all types of integration. This makes designing, building, and managing APIs a breeze. MuleSoft is used by over 1,600 companies to build application networks. MuleSoft also allows them to triple the speed of their development.
They began as a communications and middleware platform. They are now one of the most popular IPaaS options. Both for on-premise and cloud-based tools, SaaS, devices, and data integration. Businesses and IT departments benefit the most from their solution. Especially when multiple systems and apps need to be managed by a single provider. Consider it like hiring a single contractor to oversee your complete kitchen renovation.
Features in MuleSoft
MuleSoft's Anypoint PlatformTM enables enterprises to connect anything at any time.  This also includes several tools and services:
Anypoint Analytics
Anypoint Analytics allows you to keep track of important metrics. This allows you to acquire valuable insight into how your company operates. It keeps track of data such as:
API usage

Transaction data

And SLA performance,
You can get a detailed grasp of what works and what doesn't. This implies you can detect and repair problems on both the backend and the frontend. Thus, enhancing your customer service.
API Designer
API Designer of MuleSoft provides a web-based interface for:
Designing

Documenting

And testing APIs.
This makes working with APIs easier for your API design team and IT department. Not just at the start, but at any point throughout the design process. It's particularly useful for preserving and reusing APIs.
The API Designer can assist your IT department by working in the manner that they prefer. For this purpose, they provide machine-readable design specifications. Even non-technical personnel will be able to grasp them.
API Fragments:

They can use API fragments and also save their progress with a single click.

RAML:

RESTful API Modeling Language (RAML) is supported by MuleSoft. This is a widely used API language that is vendor-neutral.

OAS:

The OpenAPI Specification (OAS) is the industry standard for API programming languages.
API Manager
With API Manager of MuleSoft, you can:
Manage your users.

Analyze and track traffic.

An API gateway can also be used to promote and secure APIs.
The objective is to use a single integration platform to integrate all of the backend services. You'll be able to manage all data sources and keep track of all APIs from one place.
User access, application connections, and API policies can all be controlled this way. It enables your staff to take an active role in API management.
Anypoint Connectors
With this functionality, it's simple to connect out-of-the-box tools and content. It accomplishes this by utilizing connectors that have already been created. This means you'll never have to start from scratch, and your systems will be connected five times faster.
Flow Designer
Individuals that are new to integration should use Flow Designer. It's an easy, web-based interface that guides you through the MuleSoft experience. You can do the following:
Data and assets can be dragged and dropped.

Reusable assets should be auto-populated.

To better comprehend the flow, look at a list of input and output data.
The opportunity to preview your transformation and data in real-time is one of the best features of this tool. This assists you understand what's going on at each stage of the process and assures fewer errors.
Anypoint Monitoring
Anypoint Monitoring monitors the performance of all APIs and integrations in real-time. This feature assists you:
Identify problems

Conduct root-cause analysis.

Dependencies on the map.

And get immediate access to log data of history.
This implies you can deal with issues as they arise. And it can find the source of any faults or system failures.
Anypoint Runtime Manager
It's challenging to manage and monitor a complicated environment of devices, APIs, and systems. This is made easier with the Anypoint Runtime Manager. It accomplishes this by offering a single interface for all MuleSoft resources.
Administrators who wish to keep tabs on the status of any deployment will find this useful. You can do the following:
View performance throughout environments.

Connect to operation tools and third-party monitoring.

And even establish performance triggers for notifications.
Anypoint Studio
Anypoint Studio is a tool that helps you increase developer productivity. It gives you a single desktop environment where you can manage all of your integrations and APIs. Both on-premise and SaaS solutions can be built and tested. This Java-based interface can be used even before they're deployed to the cloud.
Anypoint Studio also provides the following features:
Map

Build

Edit

And debug data integrations.
You won't have to choose between the simplicity of use and control this way. With one system, you can obtain both.
Other Features
MuleSoft's other major features are its support services. You can do the following things here:
Enroll in courses.

Obtain certificationsObtain certificationsObtain certifications

Download documentation

Interact with consultants who are experts.
When using MuleSoft, these service packages help remove the guesswork.
Conclusion
It's difficult to integrate multiple technologies. Especially when the backends and data aren't in sync. Integration platform as a service software can help to simplify the process. Creating a linked and streamlined world where everything works together. MuleSoft can assist you in creating and implementing integration flows that can streamline your entire organization. It doesn't matter where your apps are hosted.
Check out MuleSoft today to learn how you can improve the design, development, and management of APIs with this mulesoft training course which enables you to learn the concepts like mule4 fundamentals, integration techniques in any point studio, which assist to perform tests, debug, deploy and manage the mulesoft applications, learn how to detect issues in the IT business, using data weave operators, etc.
Author Bio: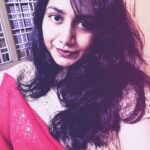 I am VarshaDutta Dusa, Working as a Senior Digital Marketing professional & Content writer in HKR Trainings. I Have good experience in handling technical content writing and aspire to learn new things to grow professionally. I am expertise in delivering content on the market demanding technologies like mulesoft Training, Dell Boomi Tutorial, Elasticsearch Course, Fortinet Course, postgresql Training, splunk, Success Factor, Denodo, etc.