Here you will get list of 5 best online compilers.
Are you getting bored of using c, c++, java or any other compilers in your computer? If yes then here I come with a solution. In this article I am going to share some websites that provide facility to compile and run programs of different languages like c, c++, java, python, etc. directly on internet. I have done a research on internet and find the top 5 websites given below that provides this facility. So just visit them, use them and let me know about your experience.
Top 5 Best Online Compilers
Codechef is a competitive programming website. It is one of the best option for running programs online.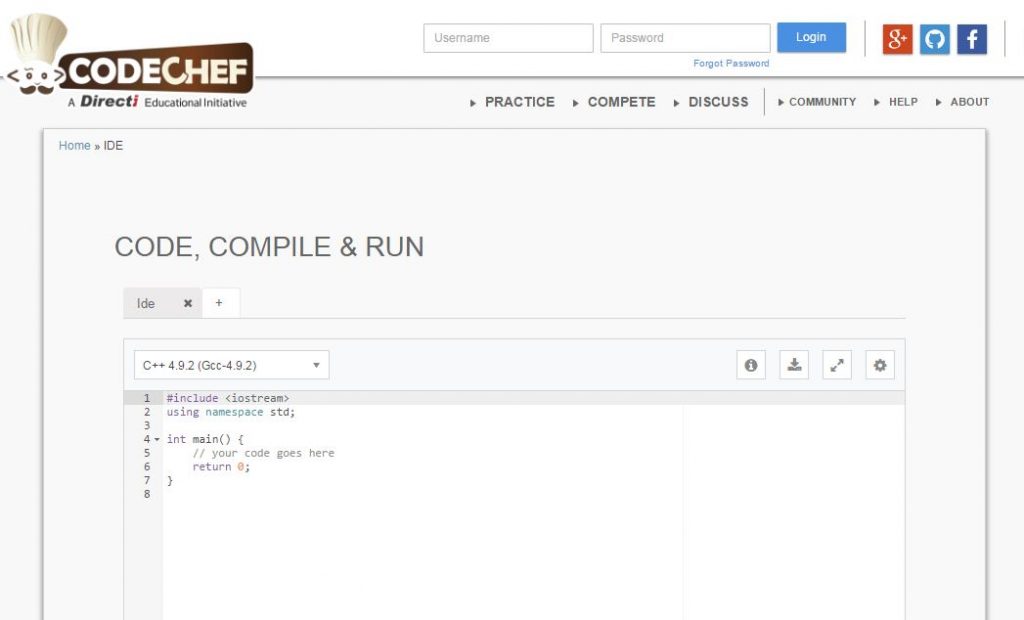 Codepad.org is an online compiler/interpreter, and a simple collaboration tool. It's a pastebin that executes code for you.
Ideone is something more than a pastebin. It's an online compiler and debugging tool which allows to compile and run code online in more than 40 programming languages.
It is another good online compiler which allows writing and running programs in more than 50 programming languages.
It is not good and famous as above compilers. This allow you to write and run programs only in 6 languages i.e. c, c++, fortran, java, pascal and basic.
Comment below if you know any other good online compiler.