Screen recording has become increasingly popular in recent years but its most visible use tends to still be in the how-to guides and tutorials involving digital products that you may have encountered. However having the ability to record videos from your screen can actually do much more than that, and you could use it to save webinars, online streaming videos, Skype calls, and so on.
Because of its versatility, it makes sense to have a screen recorder around that you can turn to if and when you need to capture any footage from your screen. That is precisely what Movavi Screen Capture Studio will do for you – with the added benefit of also having its very own built-in video editor so that you can tweak and improve your video after the fact.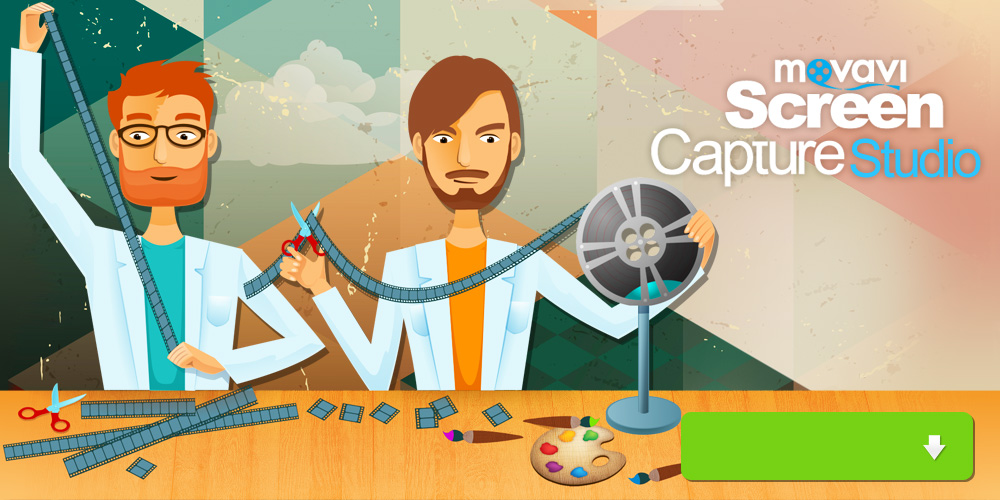 Intuitive and Beginner-Friendly
If you're worried about how difficult it will be to learn how to use Movavi Screen Capture Studio – there's no need to be. Contrary to what you may expect it is an extremely intuitive software that prioritizes the user experience.
Part of Movavi Screen Capture Studio's intuitive design is reflected in its clean and simple user interface that divides all its features into tabs that will let you easily navigate and find what you require. The other part is its controls that use common and familiar actions such as dragging elements into place, adjusting sliders, or just clicking the appropriate button.
In short you could be a complete beginner and still take full advantage of the features that Movavi Screen Capture Studio has to offer. The only thing that you'll need is a bit of time and a willingness to experiment – and everything else will come almost naturally.
Comprehensive Features
Within Movavi Screen Capture Studio are numerous features that generally fall into two camps. The first will let you fully adjust and control the recording parameters and encompass areas such as defining the capture area, selecting the audio source, capturing keyboard and mouse actions, or setting the frame rate.
Despite the amount of control Movavi Screen Capture Studio provides, you may still want to edit your video after recording it. On that front you'll also find a comprehensive set of features in its editor that will let you:
Split videos into segments to trim out unnecessary parts.
Merge video clips together and arrange the sequence in which they appear.
Improve the quality of your videos and fix common problems such as blurry, pixelated or interlaced footage.
Apply filters and special effects to transform and stylize the visual appearance of your videos.
Insert text elements and customize them to create unique captions, subtitles or watermarks.
Include background music or voiceovers by adding audio tracks to your video.
Honestly that is just the tip of the iceberg, but you should be starting to see how Movavi Screen Capture Studio will let you not only record footage from your screen, but also edit it to the exact shape and form that you require. Be sure to visit its homepage and see what it can do for yourself.