Undoubtedly, Silicon Valley has always been top-notch in leading the cutting-edge tech startups with escalating growth rates. There's no denying about Silicon Valley as the prime spot for access to talented professionals, driving innovations, and efficient working culture. The Southern Bay area of California is the Hubspot for large companies, including Google, Apple, Microsoft, and Facebook.
Despite the rule of such gigantic organizations and high operational costs of the Bay area, it offers excellent opportunities for tech startups with unique technological solutions. Many tech startups have made their name and raised a large amount of revenue in Silicon Valley.
Tech startups in the field of software development, web development, and mobile app development is increasing day by day. Entrepreneurs and tech-savvy individuals who are passionate about technology, who possess creative interpersonal skills, and who think out of the box are generally found in this place.
While, on the other hand, many startups outside the location try to get their footprints in the Silicon Valley region as the success rate here is impeccable. The population of the area is expanding rapidly, with a high increase in the standard cost of living. Further, making this place highly expensive both in terms of living and development costs and thus entailing more and more dev work outsourced.
However, for the past few months, there's a downfall in the percentage of total California funding; still, the Bay area is leading the tech startups with a high success rate.
Check the latest news by Crunchbase:
"Of course, less is relative. A Crunchbase News tally of reported funding rounds for startups in the core Silicon Valley counties of Santa Clara and San Mateo finds that companies there have pulled in more than $15.4 billion so far this year. That's a huge sum and is roughly on pace with 2018 funding levels."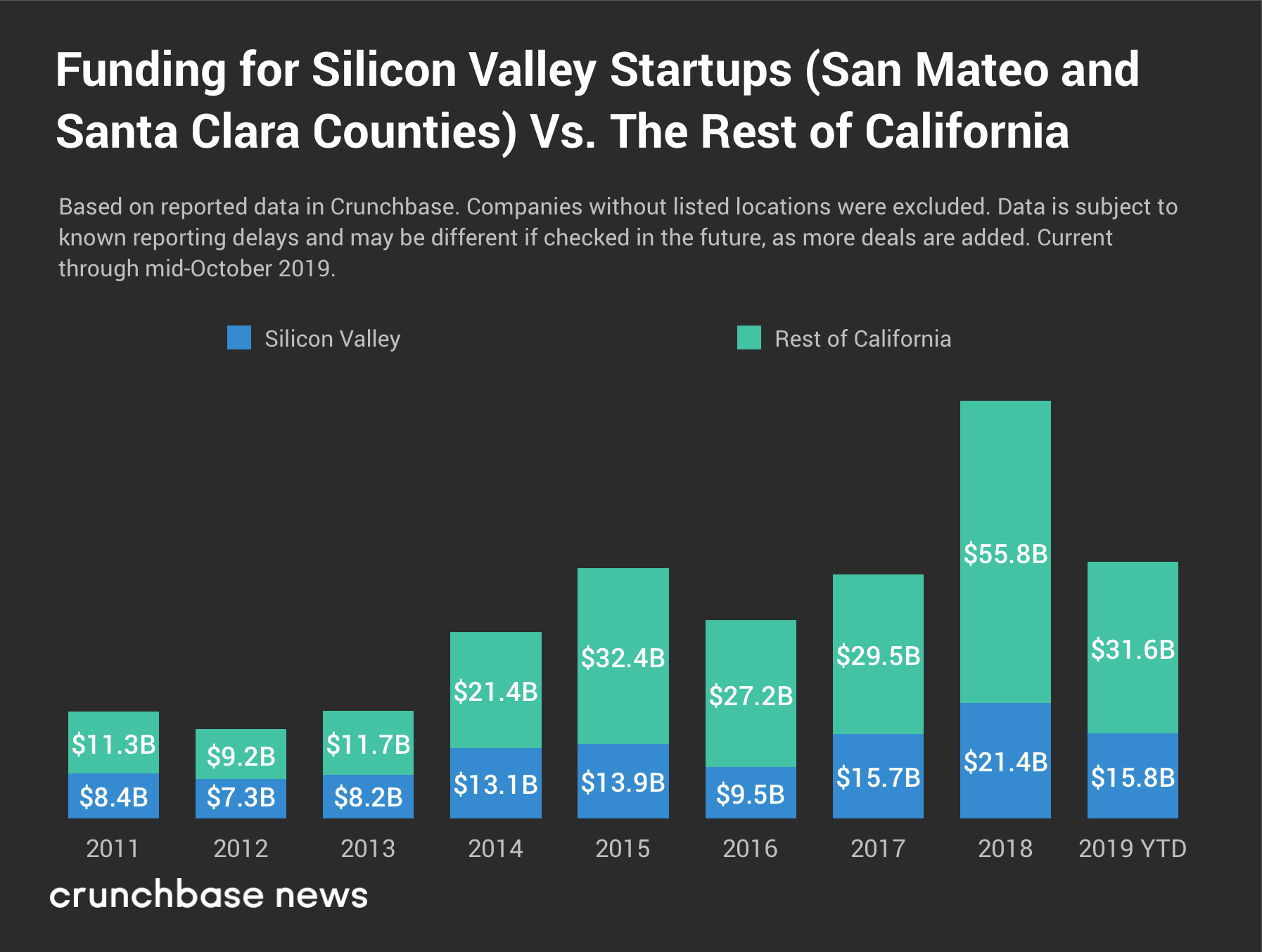 Now, if you're clear with the Bay area's startup venture success rate, let's have a look at the best Silicon Valley startups.
Best Silicon Valley Startups of 2019
Here we present you to the list of 5 best Silicon Valley startups that have significant growth potential and are expected to rise ahead shortly.
Ripe.io
Ripe.io is the blockchain of food that uses the Internet of Things (IoT) and Blockchain technology in the food supply chain. This tool helps in building trust and confidence by providing access to transparent and reliable information on the origin, journey, and quality of food. This Silicon Valley startup is on a mission for transforming the food supply chain into digital working that brings transparency, security, and better food for everyone.
The software provides services including tracking and visibility of supply chain, aggregation and sharing of secure data, trust verification, and brand quality; IoT integration; sensors; and scalable blockchain. Further, they provide solutions for each participant in the food supply chain. The software also lets users track and trace the food from either the dashboard with real-time data insights or through a mobile app.
Foundation Year: 2017
Founders: Raja Ramachandran
Total Funding Amount: $2.4 M
ImpactVision
ImpactVision is a tool that helps users to determine food quality through Hyperspectral technology with Machine Learning and imaging technology. The tool provides real-time and non-invasive information about the food quality that reduces the risk as well as prevent waste. Further, ImpactVision increase revenue by delivering superior product quality, reducing food loss through optimized sorting and distribution, and prevent product recalls due to foreign object contamination.
The software enables the food industry firms to shift from manual processing of visual inspections and firmness tests to an automated system for quality control — moreover, increasing customer satisfaction, brand loyalty, and product consistency.
Foundation Year: 2015
Founders: Abi Ramanan (CEO), Gustav Nipe (CTO)
Total Funding Amount: $2.8 M
Shippo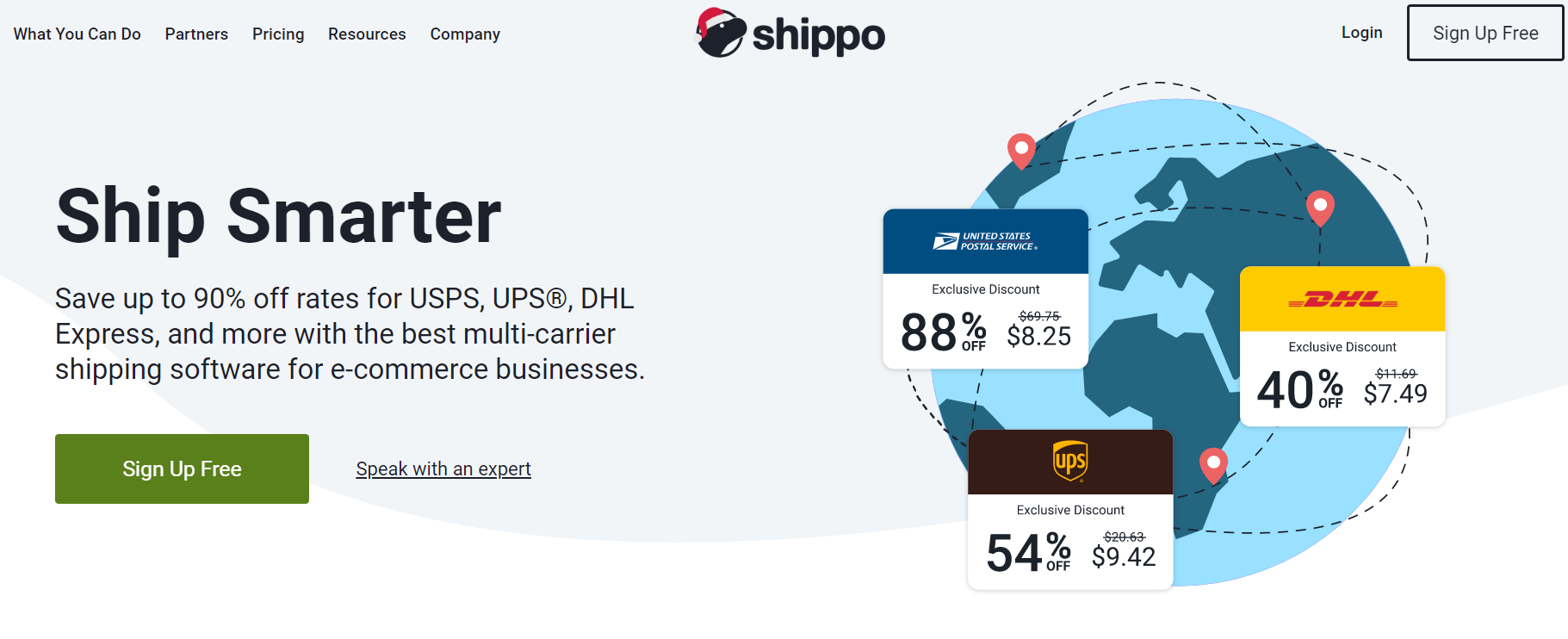 Shippo is the new and smarter way for shipping that allows merchants to save time and money with cloud-based shipping software. The tool is an automated system that lets users connect their store, create discounted shipping labels, streamline returns, track shipments, and notify customers. This easy to use and intuitive software allows users to automatically sync all their sales channels and manage all orders in one place.
Besides, this Silicon Valley startup is supporting large companies like Shopify, WooCommerce, Magento, Weebly, eBay, Fedex, and many more. Additionally, the multi-carrier shipping software provides 90 percent potential savings on shipping labels. The platform has 77 percent avg YoY growth for shippo brands and is trusted by more than 35,000 brands.
Foundation Year: 2013
Founders: Laura Behrens Wu, Max M. Diez, Simon Kreuz
Total Funding Amount: $29.3 M
Nurx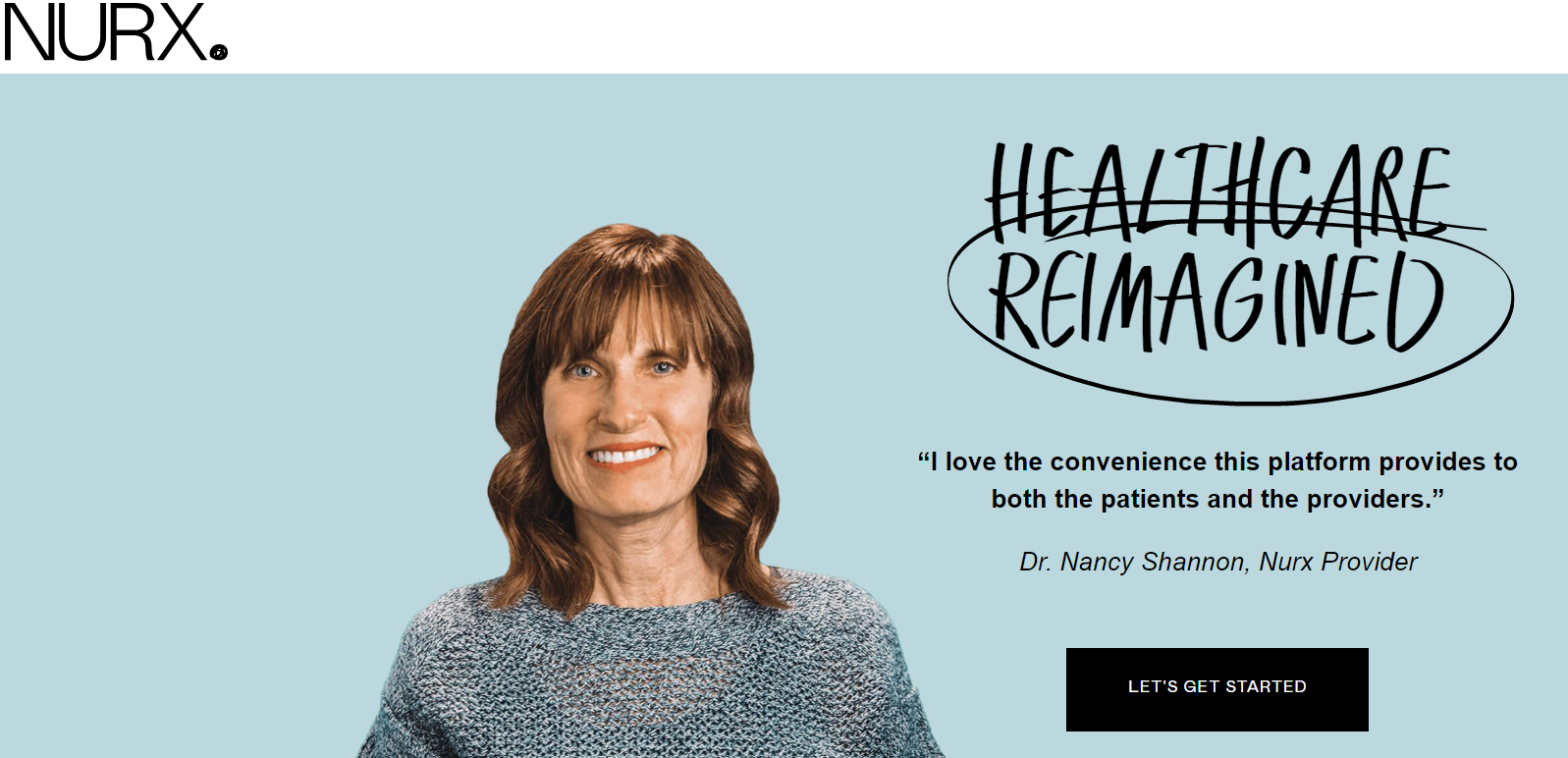 Nurx is one of the fastest-growing startups in Silicon Valley that provides easy access for women to birth control. The platform also provides a dedicated easy to use digital application that helps in improving women's access to birth control. Nurx has an aim to accommodate easy and affordable healthcare by catering to real doctors and real care to its users. Further, patients can directly get their prescriptions and home testing kits on their doorstep through the digital application.
Currently, the service is available in 15 different states of the USA, and sooner the expansion is expected. Moreover, Nurx provides free birth control for users with health insurance. For users without health insurance, medication costs start at $15 per month. Apart from birth control, Nurx also provide different healthcare services such as STI Testing, Emergency Contraception, HIV Prep, and HPV Screening
Foundation Year: 2014
Founders: Edvard Engesaeth, Hans Gangeskar
Total Funding Amount: $93.4 M
Gladly
Gladly provides radically personal customer service and enables businesses to create a personalized customer experience. Watch out this video above how Gladly enhances customers and helps in building long-lasting relationships. The software helps every sector from marketing and finance to retail and travel, making highly personalized customer experience and connections with customers. The tool helps in targeting customers by providing all the relevant information quickly and efficiently.
The software supports many large companies, including Porsche, Joann, Sonder, BlackBird, Tumi, Hyatt, and many others. Moreover, Glady empowers agents to communicate with customers across channels, making them feel more secure with public information.
Foundation Year: 2015
Founders: Dirk Kessler, Joseph Ansanelli, Michael Wolfe
Total Funding Amount: 113 M
The Final Takeaway
So, these are some of the best Silicon Valley startups that are expected to be the future scope. Yet, there are a lot of innovations and improvements still to explore. The idea behind these startups and the dedication of human resources have made these startups successful in growing and leveraging their potential. As we already know, Silicon Valley is the prime spot that enhances startups with out of the box ideas and creativity. If you have any such plan, you know where to start from, and nothing beats Silicon Valley in this respect.