We humans may be a little cunning and mischievous (nervous laugh!) but we surely are focused on various things. And when we are focused on something, we give it full priority to we matter it completely. Right? One of such things on which we are fully focused is learning. Our brain is a powerhouse which is always ready to take in information.
And this capability of the brain makes us capable to learning whole new things each and every second. Human brain is always eager to learn anything new which seems right! And the discovery of technology has bright with it a lot of mysteries and unsolved puzzles which, to be honest, can take millions of years to be revealed completely.
So, it will not be wrong to say that we have a lot to learn. And with technology came various technical gadgets, our of which the must important are computers and laptops. In simple words, we can describe a computer as a combination of thousands of transistors. Now, we know communication is a big thing.
We humans communicate with each other a lot. And we can communicate with our machine friends as well! Yeah, it is done by a technique called coding. Coding is basically a language through which we communicate with various machines and give them instructions on their actions.
And coding is tough man! So are you facing problems in learning and using the coding language like me? Here is a list of top 5 apps which can make coding easy.
Top 5 Best Coding Apps in 2023
SoloLearn
SoloLearn is a great Android app to learn coding from the beginning. Currently it is the Editor's Choice so on the Play Store!
SoloLearn offers a variety of coding lessons starting from beginners to professionals. It offers thousands of coding topics to learn coding, brush up your skills or remain are of the latest trends in the coding market. It deals in almost all types of computer languages starting from Java, Python, C, C++, Kotlin, Ruby, Swift and many more. It had three largest coder base who are always ready to help you in your problems. You can also create lessons of your own area of expertise and become s community influencer on the platform!
Programming Hero
Programming Hero is the next best app on which you can rely for learning coding language. It has a lot of positive reviews from users all over the world.
What makes Programming Hero different from other coding apps is the way it teaches coding. Through this app, you can learn coding in a fun way through various games! They use fun teen conversations and game-like challenges to make coding fun. Various areas of expertise include HTML, Python, C55, C++, JavaScript etc. You can learn quickly by understanding the coffins and supplying them instantly. Here are some best app developing companies which hire the best coders. So you are getting placed as well!
Programming Hub
Programming Hub is a coding platform which takes learning coding language to a whole new level through its features. A lot of positive reviewers make it one of the best apps delivering coding knowledge.
The app expertise in various technical languages such as HTML5, C55, C, C++, Python, Swift etc. And it is one of the chosen apps providing lessons on Artificial Intelligence. There are various bite sized interactive courses which will help you a lot in learning coding. The expert panel and other coders from all around the world are always ready to solve your doubts in minutes. It had one of the largest pre-compiled programs with outputs for learning and practising. And it is also the fastest compiler on Android with compilations to run over 20+ coding languages altogether!
Mimo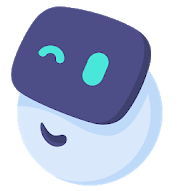 Do not go on the cute name bro! The Mimo application for coding has been nominated as the best self-improvement app of 2018 by Google Play Store and it has a reason!
Mimo make coding fun and interesting with its enigmatic lessons. It deals in the variety of coding languages like Java, JavaScript, C#, C++, Python, Swift and many more. By the help of Mimo, you can learn programming and build websites by spending only 5 minutes per day. Millions of coders from around the world are always active and cab help you solve your doubts at anytime. The bite sized interactive courses help you in learning coding from the beginning and go on to the professional level.
Other features include the coding challenges which let you increase your knowledge and experience by competing with the coders and help you in knowing your flaws.
Grasshopper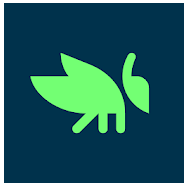 It is an awesome platform which has complete information about coding and programming and can make you a pro in coding within no time.
The app has a Simone and intuitive user interface and expertise in languages like Java, JavaScript, Python, C, C#, C++, Kotlin, Swift and many more. It has one of the largest collections of Java tutorials and there are thousands of lessons present on Java which also contain detailed comments for better understanding. Categories have been made for the beginners and professionals. You can build your own programme and publish on the website! Overall it is a great app!
These were a few awesome apps to make coding easy. Comment down below if you know any other good programming app.