Since its inception in 2002, the developers at FusionCharts have worked hard to secure the computational resources in multi-institutional surroundings for their geographically dispersed users.
The current improvements to their grid security have streamlined the administration and usage of various resources.
More than just increasing the security, the advances have made security simpler for the resource administrators and fusion scientists that use FusionGrid and make them get their work done with the lesser inconvenience.
The fusion scientists welcome enhancements in authorization, authentication, and data handling and assure to ease any burden by adding new and unique resources to a grid.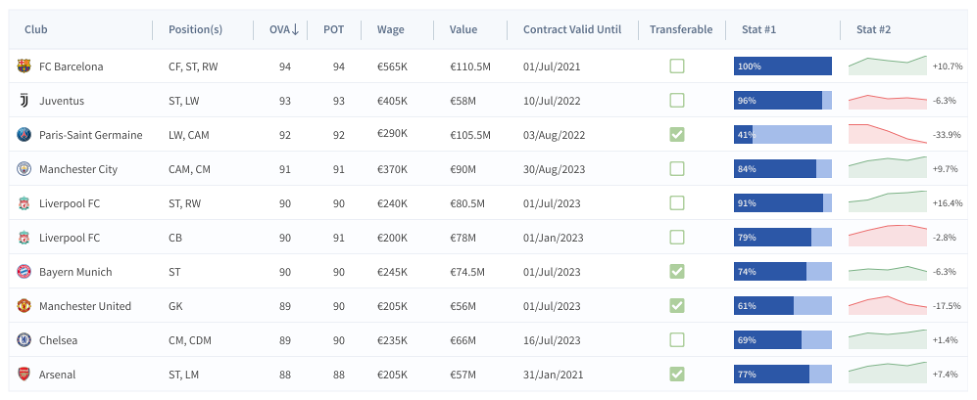 What is FusionCharts?
FusionCharts is a highly-advanced JavaScript charting library, especially for your web & enterprise applications. More than 800,000 developers trust FusionCharts programs and apps over 28,000 companies, including Google, Apple, Facebook, Oracle, Microsoft, IBM, Adobe, Caterpillar, Intel, Vanguard, Walmart, and many more. It includes more than 90 charts and 1000+ maps that can transform your data into the most interactive dashboards.
What is FusionGrid?
FusionGrid is an easy-to-learn, advanced, responsive, mobile-friendly, and rich free JavaScript grid components library that helps in speeding up the web application development.  It is a customizable JavaScript grid component for mobile and desktop applications.
The idea is to facilitate the implementation of grids with FusionCharts dashboards with powerful features.
This allows you to build the data grids with simplicity and elegance. For customized, responsive, and quick data tables and grids, FusionCharts has come up with their new offering FusionGrid which can render well in almost all browsers, over tablets, desktops, and smartphone devices.
FusionGrid is a licensed product with these options: Basic, Pro, and Enterprise Packages.
Why Choose FusionGrid?
Companies prefer FusionCharts products over other Open source and paid libraries. Given some top reasons, you must choose FusionGrid:
Less learning curve.
Amazing performance; draw charts with one million data in just 2 seconds.
Simple to integrate with tech stack.
Fast and responsive.
Negligible maintenance charges.
Great customer support.
Top Features of FusionGrid
Editing
FusionGrid has built-in support and in-cell editing. It is easy to customize data stored in the FuisonGrid, like pop-up editors, data validation, and custom editors.
Adaptability
The FusionGrid was developed with smartphone devices in mind.
Thus, it allows you to deliver better user experiences, which adapt to various screen resolutions — from the web to smartphones and tablets.
Column & Layout Customization
FusionGrid comes with fixed column support that helps you improve the data readability.
Additionally, you will have countless runtime layout choices that can reorder, resize, display, and hide individual columns.
Selection
Like Excel, the FusionGrid JavaScript platform allows you to select a wide range of cells on multiple rows & columns. It allows you to modify the selection marquee and set selection by using Selection API.
Mobile Optimized & Touch-friendly
With a highly responsive layout & optimized design for touch screens, desktops, and smartphones, this program works well on almost types of mobile phones using Android, iOS, and Windows 8 OS.
Advanced FusionGrid Features
Load millions and millions of records in a second.
Mobile design that adapts perfectly to any given resolution.
Flexible editing & intuitive recording API selection modes.
Advanced Excel-like grouping and filtering options.
Endless column customizations & data summaries.
Smooth data exporting.
FusionGrid allows you to render grids in modern browsers, over desktops, smartphone devices, and tablets, as given in the table.
| | |
| --- | --- |
| Browser | Version |
| Internet Explorer | 11.0+ |
| Firefox | 26.0+ |
| Chrome | 31.0+ |
| Safari | 7.0+ |
| Opera | 18.0+ |
| iOS (Safari) | 7.1+ |
| Android Browser | 4.4+ |
Dashboards
FusionGrid is designed to work with the same data store of FusionCharts, making it the perfect addition to your dashboard needs. Check out the perfect Dashboards for your Business with FusionGrid!
Investment Portfolio | SaaS Dashboard | Web Series Dashboard | Google Analytics 
Final Take Away
FusionGrid could be a game changer for FusionCharts users who would want to develop data grids using their existing business data. By speeding up the app development process, businesses of all sizes stand to benefit from this, thereby enabling them to spend more time and resources on core operations. Having FusionGrid as a part of it will only make the whole solution more value for money. It offers agility and flexibility in its features along with a good number of out-of-box components to facilitate developers.
Give It a Try
Download your trial version of FusionGrid.
The trial version of FusionGrid does not have any features or time restrictions. It just includes a link to www.fusioncharts.com in your grid. If you would like to use grids for commercial usage without this link, please purchase a license.