Having a programming knowledge can bring you much more advantage than you could imagine. You can develop your own products, websites, and help out other people who are in trouble with their tech. Or you can simply sell computers. Here you'll find 20 simple business ideas for a programmer like you.
Image credit: Arif Riyanto
Blogging About Technology
You can always earn money by becoming a blogger. You could go two ways: one is to create a blog of your own and promote or review various tech products and the other is to write reviews for other blogs – it's called guest posts.
SEO Consulting
Search engine optimization is something every business needs. Some try to do it by themselves but very often fail. You could be the saver of these businesses and lead them to actual success.
IT Consulting
Any business that uses technology, which can simply be their website eventually needs IT experts to fix or renew something. And it actually happens pretty often, so it could be a profitable business or a side business to earn some extra money.
Computer Cleaning
Computers are created by amazing technologies, yet things happen to them and they break and need to be cleaned from time to time. Therefore people need someone who can do it for them.
Becoming a Technical Writer
Teaching is something that can earn you a great amount of money – especially if you have the knowledge of specific fields.
Developing Your Own T-shirt E-Store
Image credit: Parker Burchfield
As a programmer you have so many advantages – you can develop any website you want. A popular type of an e-store is to sell t shirts online: check over here to learn how to do it even easier.
Create a Website For Travel Booking
A more interesting way to go with website development is to create a booking site – this will be more of a challenge. But, in order to make it a little bit easier, use wordpress booking forms – you can try it here and apply it to your created website.
Refurbishing Computers
A very ecological idea, isn't it? Well, it's something people actually do – and you can earn some great money from it by selling your creations.
Developing Apps
Mobile apps are extremely popular nowadays, and you have to admit that it's hard to imagine a day without them, especially as a programmer. Just think how many new businesses have a demand to create an app for their company – you could be the one to do it.
3D Printer
Have you heard how popular 3D printing is becoming? Then why not take advantage of the time when it's trending? It's amazing how you can make products simply from scratch – here you can learn more on how to do it.
Web Designer
Mostly every business today needs a web designer to create a memorable and user-friendly website. If you choose to do it, make sure you follow the trends and tips and don't just trust your gut feeling.
Youtube Vlogger
With a knowledge like your, you can share it with others. When you will have quite an audience, you can even start receiving product for free in order to review them.
E-commerce Seller
Use up the programming knowledge that you have – go on and create an e-commerce website of your own.
Developing Software
If small or side business ideas do not interest you, you could create a project of your own and develop a completely new software.
Open a Computer Store
If programming and computers are your passion for quite some time, then you probably have collected great knowledge about it. Therefore you can open an online store or an actual store and sell computers, maybe even other tech.
Software Programmer
If building a software of your own seems a little bit too much, you can always become a software programmer and help others create and solve problems.
Game Developer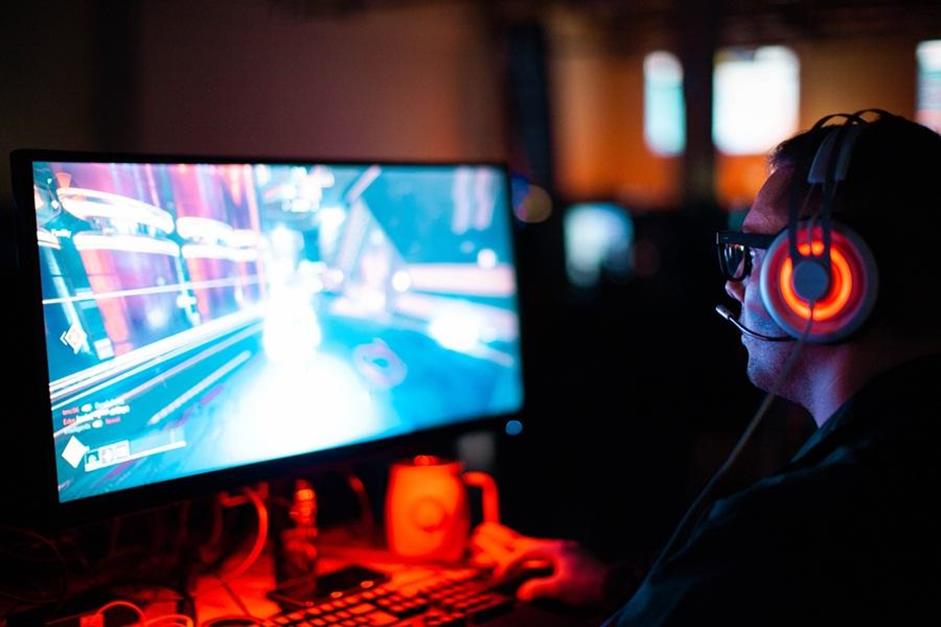 Image credit: Sean Do
This probably sounds like a dream come true, but the best part is that it can actually become your primary source of income. It can bring you quite a lot of extra money because social games are becoming more popular than ever.
Create A Social Network Of Your Own
It doesn't matter that it seems we have all social media platforms that we need – there's always space for the new ones. And why not? You might just become the new Zuckerberg.
Computer Setup Provider
New computers need to be set up, and you can start a business that could provide exactly this or even more services at the same time.
Newsletter Publisher
You could create a newsletter of your own, where you would write about what you care about. Another way is to provide this service for other businesses.