Any growing business requires help from a diligent IT support team that's exclusively set up to address their growing demands. This professional team manages the business devices, services, users, and network while ensuring that they are inspected and maintained regularly. The support team makes sure that your business network is operating smoothly at all times across different verticals and departments.
From start-ups to large multinational businesses, they all need to have managed IT support services in place. Contracting a vendor for such services ensures that you focus on achieving your business goals, while your IT partner works on the intricacies around the installation, management, and upgrade of your business IT framework. Below is a list of how having IT support services can help improve your business processes.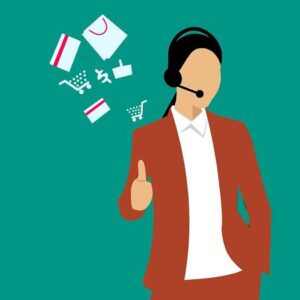 Better Data Management
All types of business take their data storage and management seriously, no matter the size or niche, which is why IT support services are critical. Effective management of your data will help you attain a better understanding of your business' requirements. Critical data that businesses should maintain include income, HR details, and employee salary.
Having an efficient system for backing up all your business-critical software and files ensures that data is protected in the event of a data breach attempt. Competent and skilled IT support service teams ensure that your business' valuable soft assets are in line with your data management strategy. Once this is set up, you have peace of mind that confidential data is protected from hack attempts.
Better Solutions to Complex Problems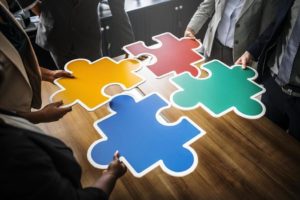 Working with a professional IT services company gives your business access to improved equipment with faster processors, high memory, and even quality displays. In combination with smart applications like collaborative software, providers like www.eiresystems.com can help your business carry out research on data, analyze the information gathered, and plan on a scale. This translates to realistic solutions to some of your most complex problems.
Comprehensive Services Monitoring
Businesses need to monitor internal operations at just about every stage, from product creation to product delivery to the customer. IT is the best way of supervising your business' important operations that include quality control, logistics, and even facility planning.
It is also critical for businesses that offer online services to their customers to put in place measures for comprehensive monitoring via their IT systems. Constant monitoring helps protect such services as well as customer security from unscrupulous access.
Realistic Online Marketing Strategies
IT systems can help amplify the effect of your online marketing strategies by helping you gain a better insight into your intended market or audience. Accurate research on your market includes finding unique customer requirements and creating promotional campaigns for customers already interested in your offerings.
An IT support services team can create algorithms that make it a breeze to measure online transactions your business generates as well as monitoring your customers' purchasing behavior continuously. Part of the IT business function is creating programs that help in the decision-making process while creating new products, promoting your products, their distribution, as well as tracking sales.
Advanced Customer Support
By contracting IT services, your customers are assisted via several channels they are most comfortable using. Whether through social media, telephone, webinars, and so on, your customers have someone ready to listen. This helps increase the chances of customer satisfaction as well as helping you valuable customer insight data.
Conclusion
Incorporating the advantages of IT into your business' external and internal operations definitely places you miles ahead of the competition. In addition to the proper orientation of your employees, your IT support also does the equipment installation at a budget that's comfortable for your bottom line.