We are living in a world where we cannot imagine the next possibilities revolving around us. In ancient times, people would have never imagined a world where everything stays on technology. Believe it or not, if just for one day we are not able to access the internet, we usually get frustrated and start overthinking what just happened. Technology is rapidly changing our lives and living environment. We can now do every possible thing with the help of technology and we completely rely upon it.
Blue Eyes Technology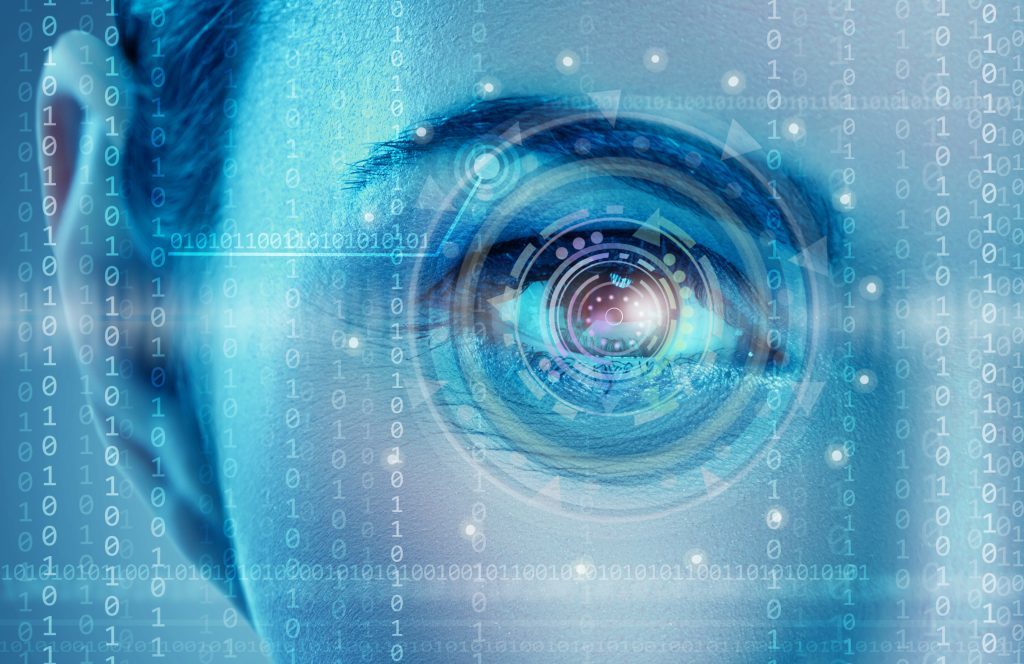 Humans can now interact with computers and they too can listen, talk and feel our presence. It is just because of the high-end & advanced technologies that computers can now understand humans. No, this is not a joke, its very true. It is possible and Blue Eyes Technology has made it. You might be using your phones & tablets that allows you to access them with face recognition of fingerprint reader, right? This is not completely Blue Eyes. However, with Blue Eyes technology computers can even sense and control the emotions of humans.
This is what Blue Eyes Technology is.
In the term "Blue Eyes Technology" – Blue stands for Bluetooth for inter-connectivity between the technology used and Eyes signifies the information perceived through eye movements.
Blue Eyes Technology is being conducted since 1997 by the IBM research team and it aims at providing human perceptions to a computer. The main focus is to impart computer with the knowledge of understanding human emotions and feelings and accordingly react to the sensed emotions. All humans have the same level of perception through which they can understand others and blue eyes aims to provide this level of perception in computers. This enables computers to talk, listen, understand, analyze and react to the emotions of human beings.
Now, imagine a beautiful world where humans and computers may work altogether to achieve diverse goals. The world where humans collaborate with computers to build a powerful community of manpower and machines. With Blue Eyes Technology, computer gathers all the information and start interacting with humans. This will be saving a lot of our time and efforts to comply with resources.
Technology Behind Blue Eyes
Blues Eyes Technology comprises of:
DAU (Data Acquisition Unit)
CSU (Central System Unit)
Suitor
Emotion Mouse
Artificial Intelligence
Manual and Gaze Input
Data Acquisition Unit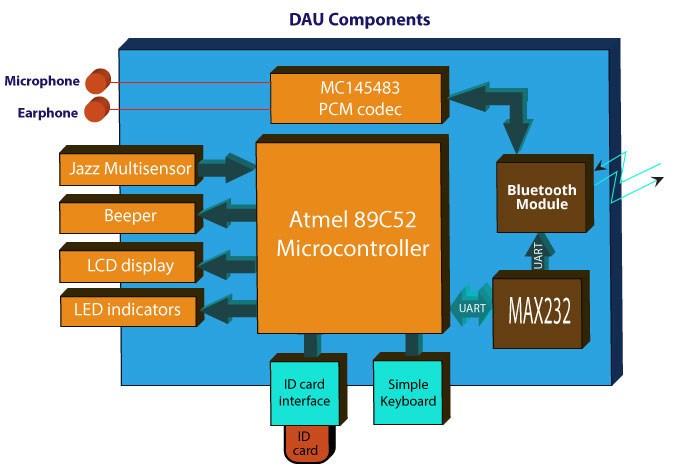 The DAU is a type of mobile component that is used in Blue Eyes Technology for gathering physiological information from the sensors and passing it to CSU for further processing and verification. In the above image, you can see the clear interface of DAU. The Bluetooth module is integrated with DAU and the device uses ID cards, LED indicators, LCD and a beeper providing a wireless interface between CSU and the recipient.
Central System Unit
The data gathered by DAU is forwarded to CSU which then performs low-level Bluetooth communication and stores the data. The CSU mainly comprises of a wireless Bluetooth module and codec that is integrated into a computer. The ultimate aim of CSU is to buffer the incoming data and provide a user interface for visualization. Moreover. it also performs raw data analysis for the incoming data.
Emotion Mouse

A normal human while operating the computer system spends 30% of their time touching input devices like keyboard and mouse. The mouse is the simplest way of obtaining physiological data and determining the state of emotion. A user model for reflecting the personality of a particular user is built inside the mouse to analyze the emotions and feelings of humans.
These are the key components used in Blue Eyes Technology. There are some other points to be noted:
Artificial Intelligence Speech Recognition is used to scan the speaking personality of any user. The words entered by any user as input are matched against pre-stored words. The user provides its identification through voice speaking with the help of a microphone.
After the identification is matched, those words are then filtered and stored in ADC and then to RAM.
Manual and Gaze input which is also known as Magic Pointing helps in reducing the cursor movement that is required for target selection
There are two approaches of Magical Pointing – Liberal, in which the cursor is warped to the every new object user is looking. Conservative, in which warping of the cursor is activated when manual input has been actuated.
The last and final component is Suitor helping in a way by fetching more information from the user desktop and notices where the user's eyes are focused on the screen.
Benefits of Using Blue Eyes Technology
It can be used in the retailing record, power stations, operation theatres, flight control centres, and in video games
It can be useful in creating face responsive display and perceptive environment generic control rooms
It helps in eye monitoring, physiological monitoring, and behavioural condition monitoring
It can be used in the automobile industry and captain bridges
Importance of Blue Eyes Technology
To analyze and identify the change of indication which can cause threat. Sometimes humans may not notice the change so we need a permanent solution for that.
Also, if we built a machine that can communicate and interact with humans, understand their feeling and emotions would bring a revolution in modern technology
A computer can act like a human, behave like a human, understands like a human, and feels like a human may bring an explicit change in the world
Conclusion
Blue Eyes Technology could reduce the gap between humans and computers by elevating true feeling and emotions in machines. In future, life would be more simplified and who knows if we can talk with a system of the body with real feelings and emotions. Also, the technology could bring a revolutionary change in medical science, automobile industries, and in various other sectors.